Hello,
Once upon a time in a galaxy far far away . . . everybody knows this opera of the biggest space opera all the time: STAR WARS.
I always thought about the wonderful spaceship of Han Solo which is the most beautiful space ship ever in my eyes... now I want to build the Falcon finally... in 1/72 scale from Revell's Master Series. The kit is equal to the Fine Molds kit with more then 900 parts.
Additionally I will use the etched parts from Paragrafix, some 3D-printed parts for the guns, the cockpit and the antenna. The engine will receive some clear resin parts, the exhausts some resin updates as well.
And ... the most important thing for the Falcon.... I will illuminate it. It is the first time I will do this ...
So let's start... I began with the planning of the lights. Finally I have decided to go like this: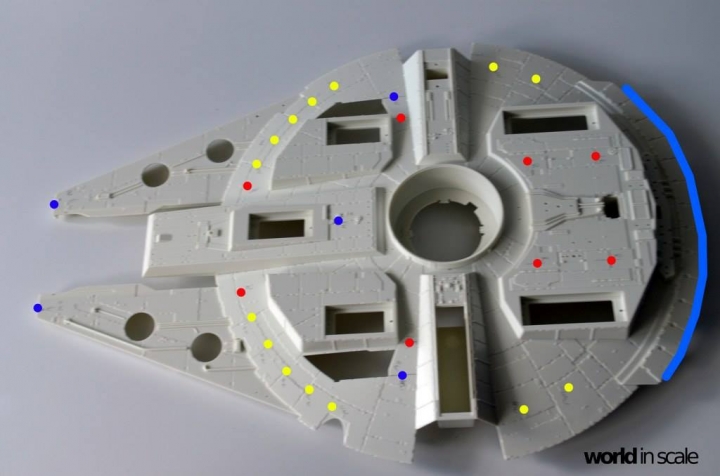 Red = red LEDs (8), yellow = warm white LEDs (14), blue = cold white LEDs (5), light blue = LED strap for the engine (1), plus one blue LED and some fibre optics for the cockpit.
Here we go with the LEDs marked on the hull (downside):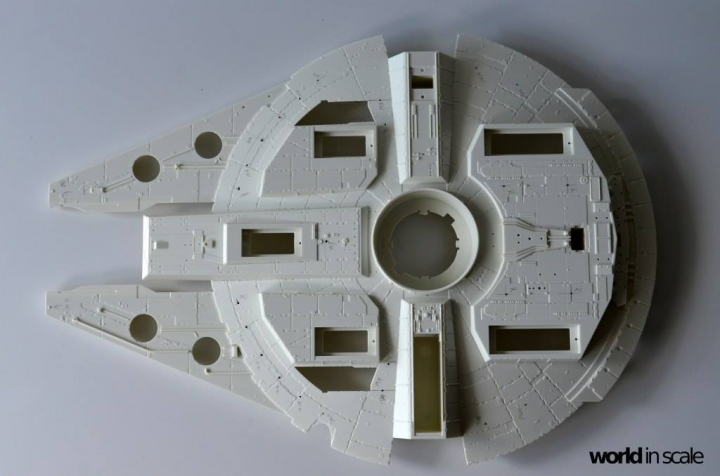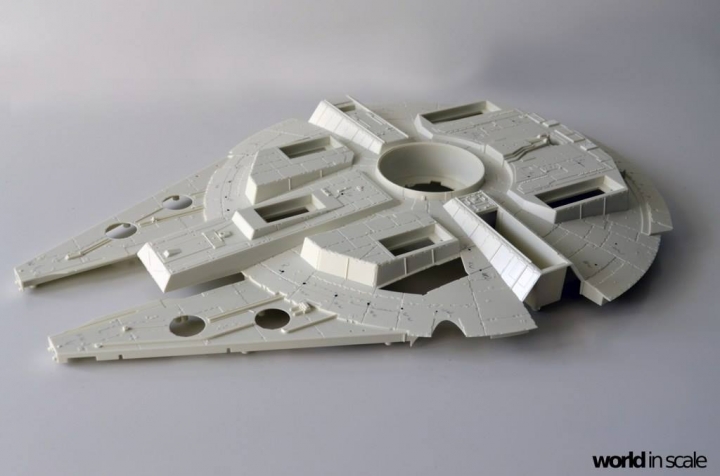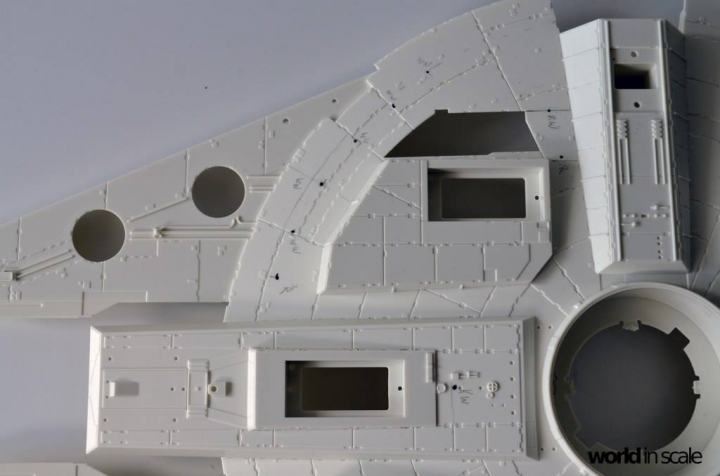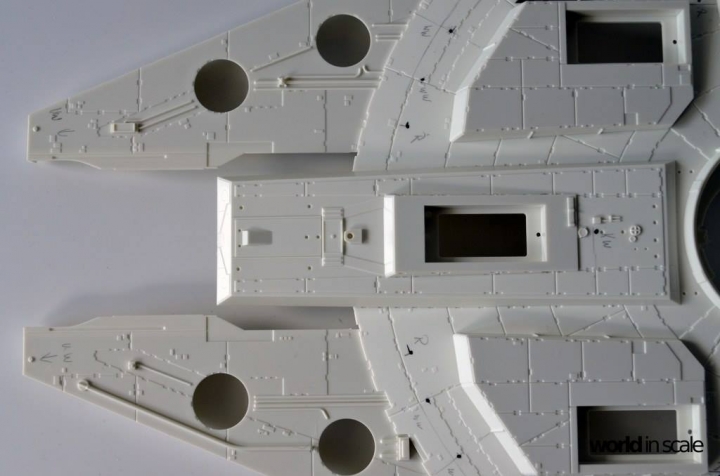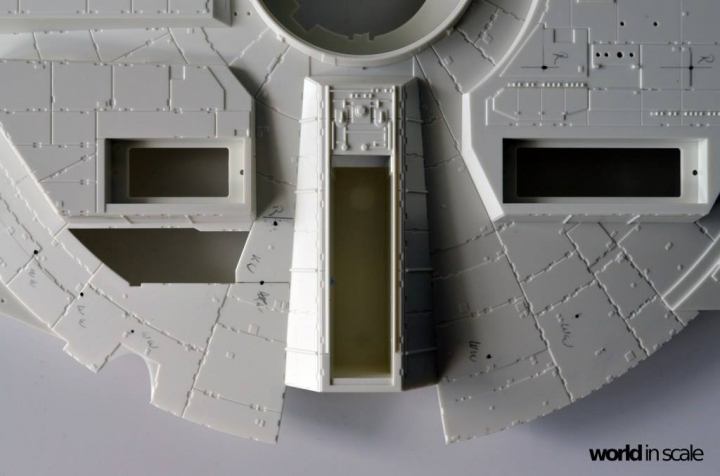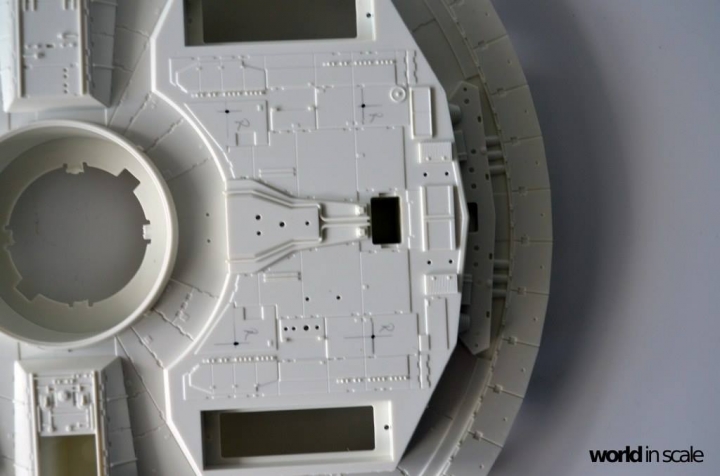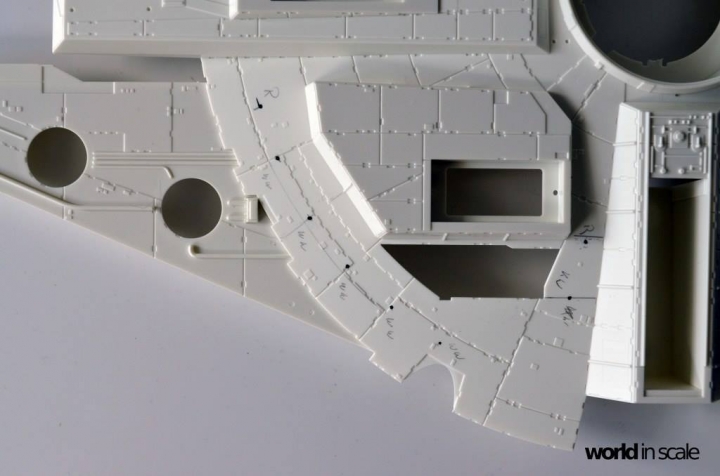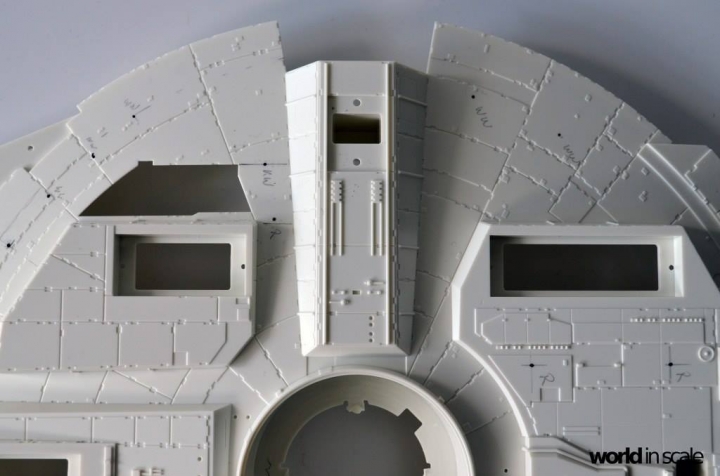 Next I will add some details on the outside and inside of the bottom side of the ship, then I will drill the holes and make the wiring ...
I hope you like the new project ...
Cheers
Micha