Hello,
first the frames of the cockpit windows were painted, then the window parts were glued over the cockpit.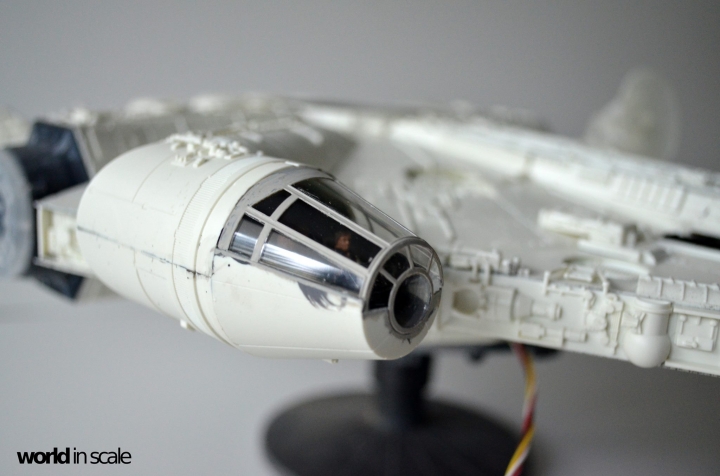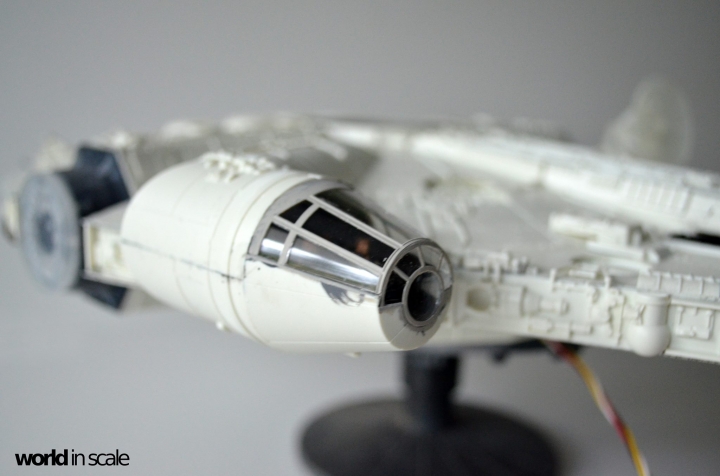 A first layer of primer over the shapeways parts followed next so that the colors will adhere better on these parts...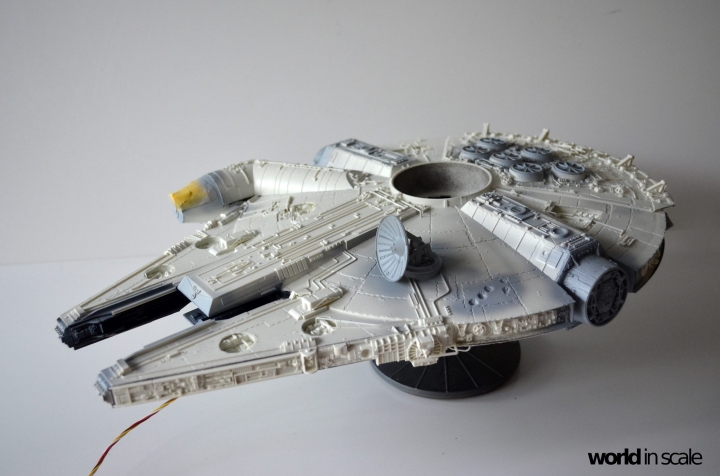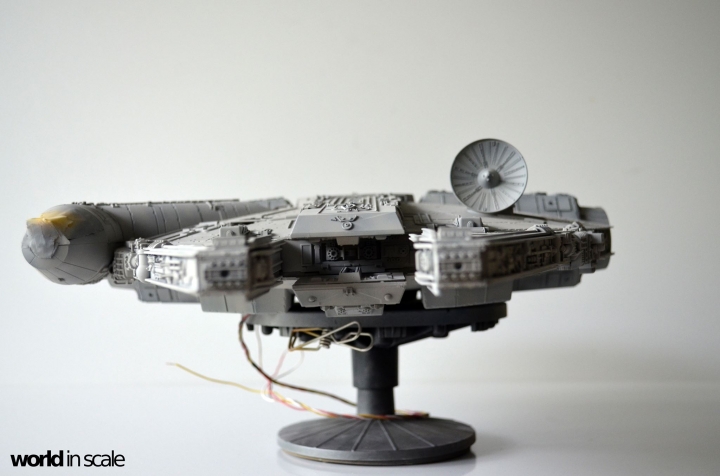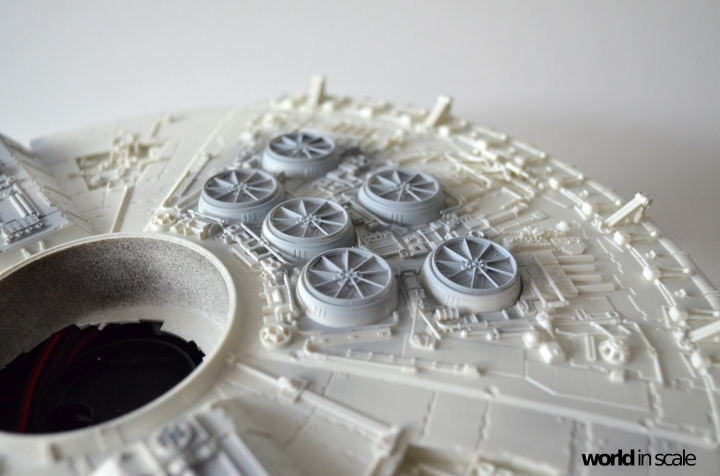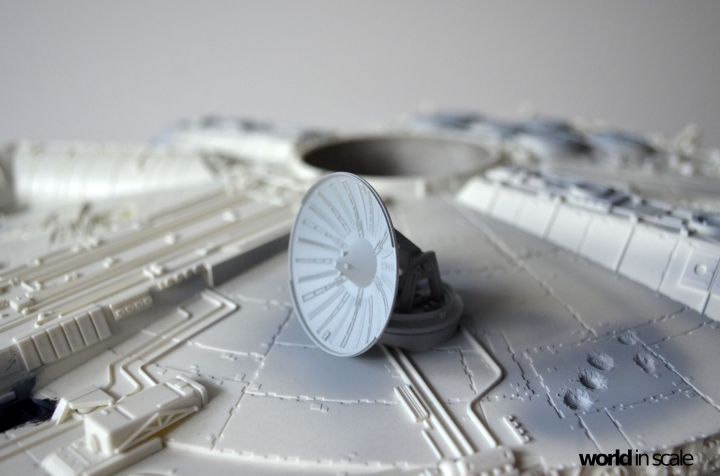 Next I have added a lot of black pre-shading on the complete falcon which will remain visible under the final painting ...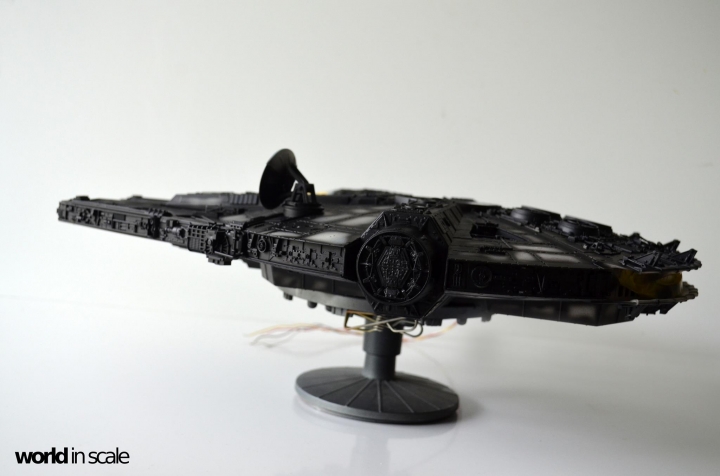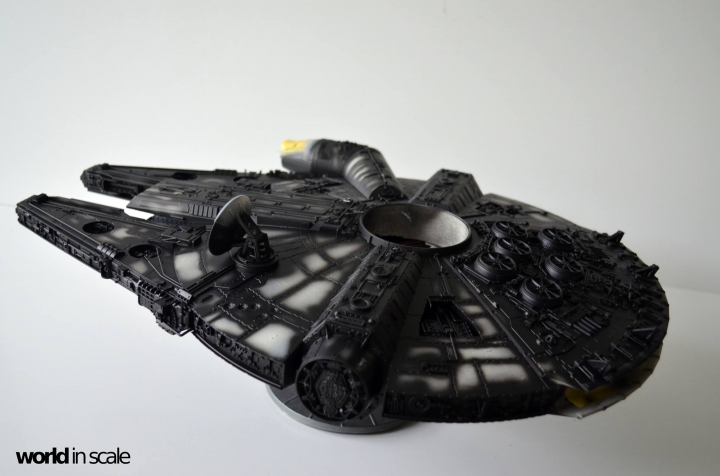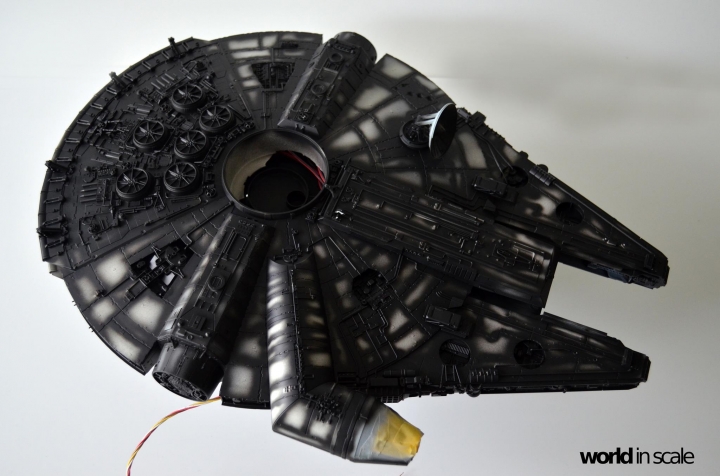 The final painting is consisting of a mixture of white, buff and dark grey and a lot of thinner sprayed over the falcon in thin layers, remaining the preshading visible.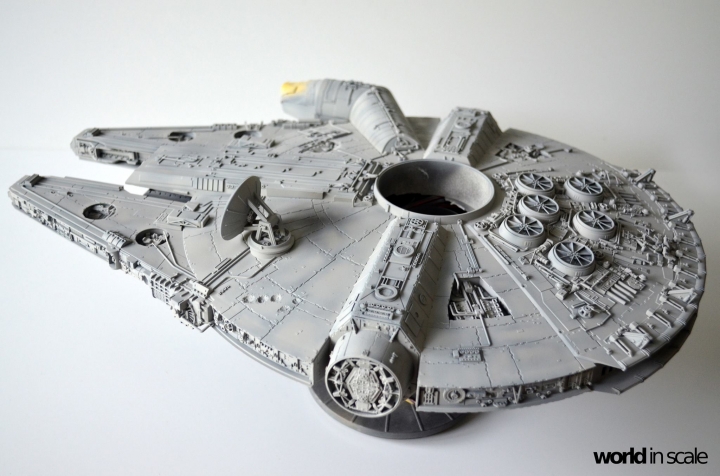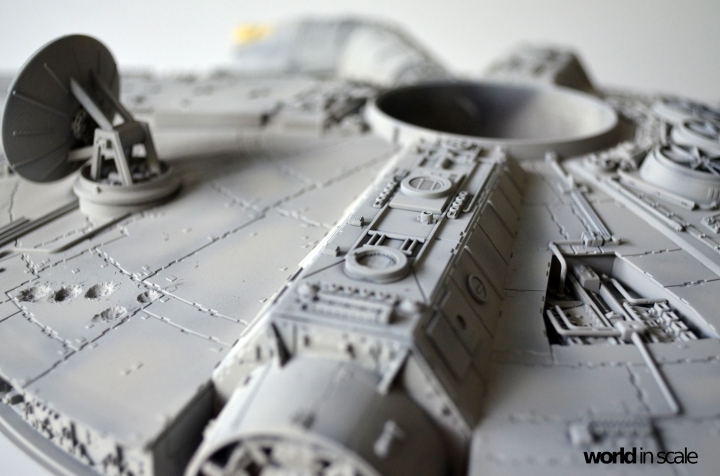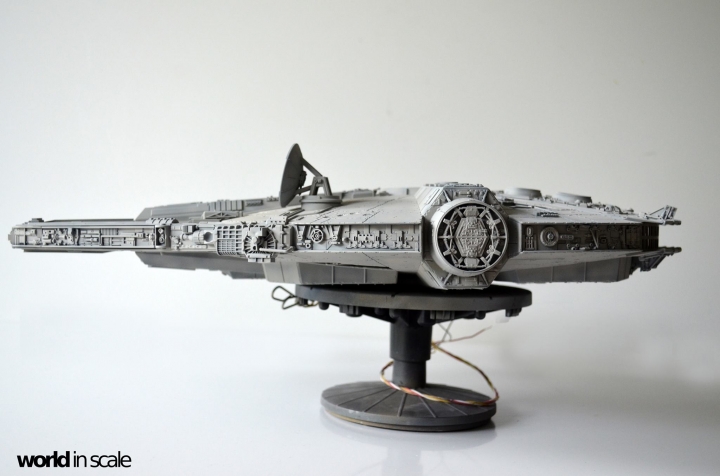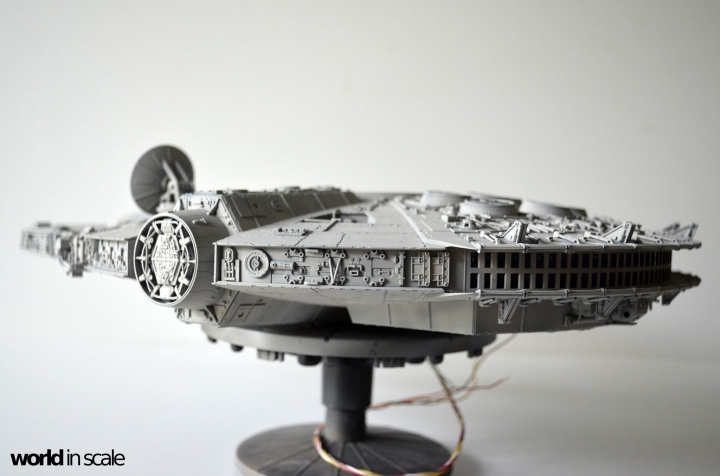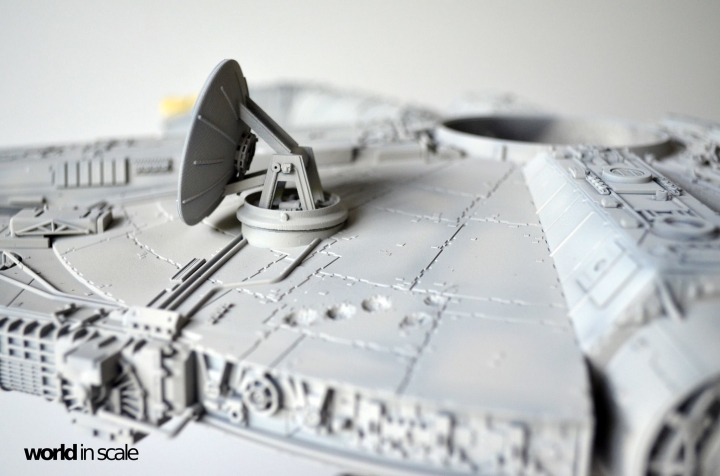 The decals followed next... yellow, dark grey and red colored decals on the upper and lowered side of the hull. I do not know why, but the red decals were horor. They crumbled at every corner, no matter how much of softener was used ....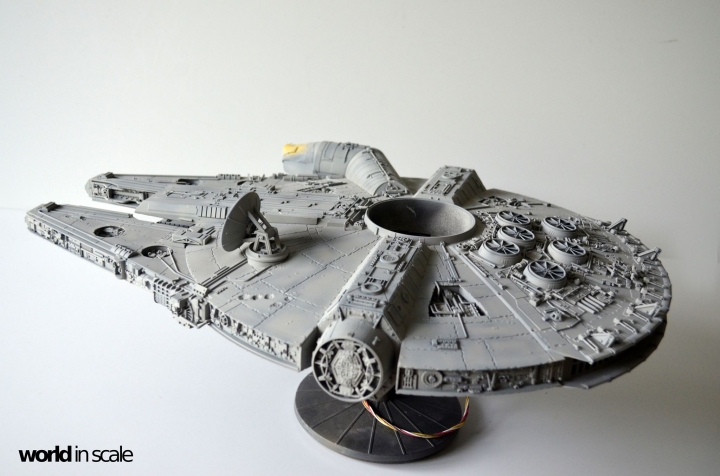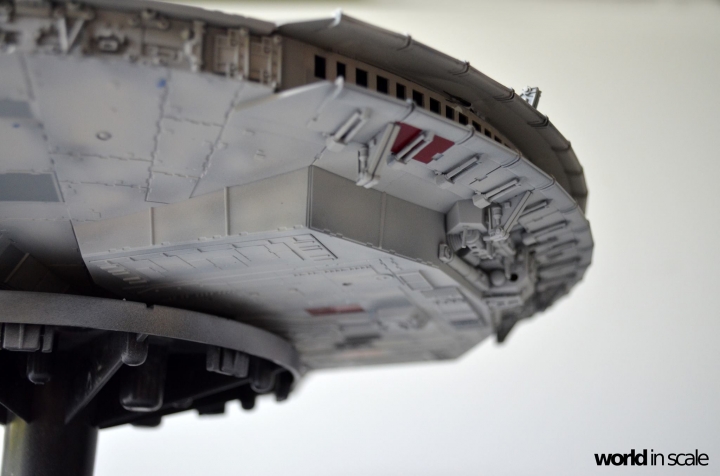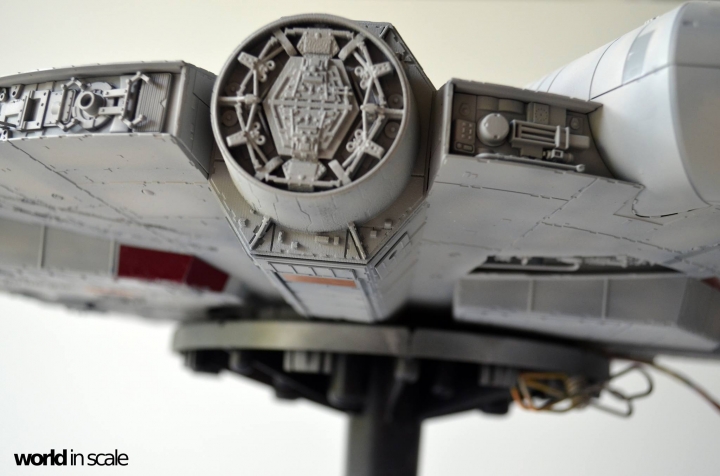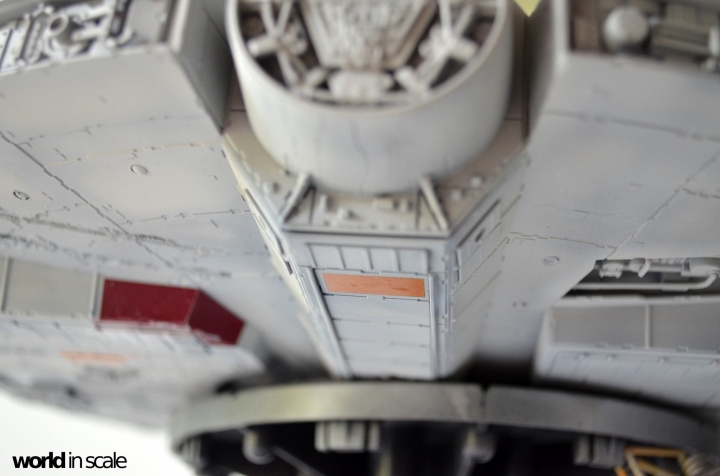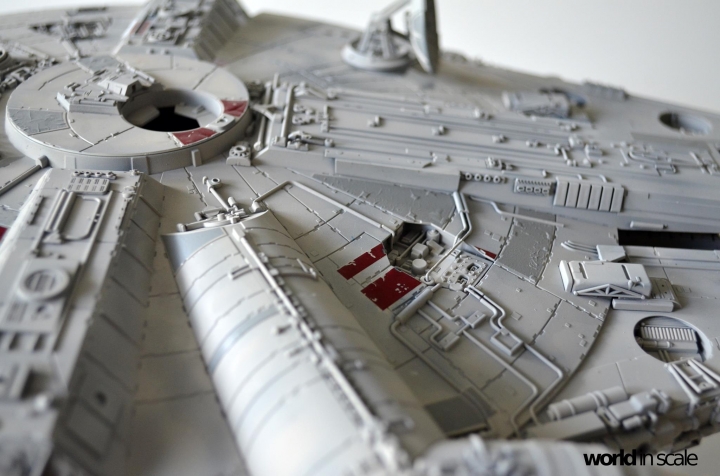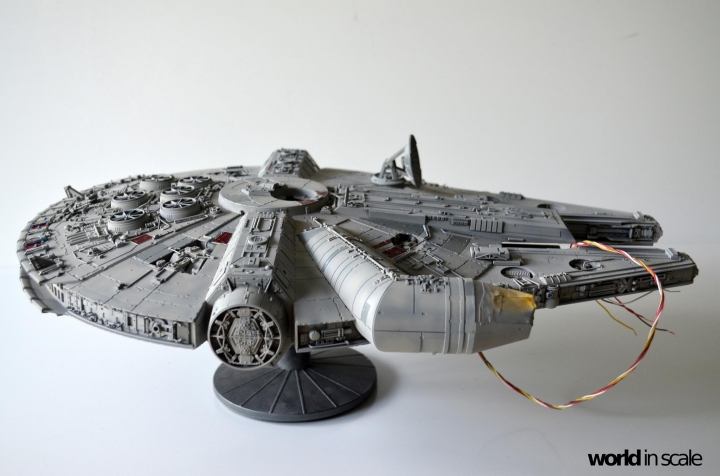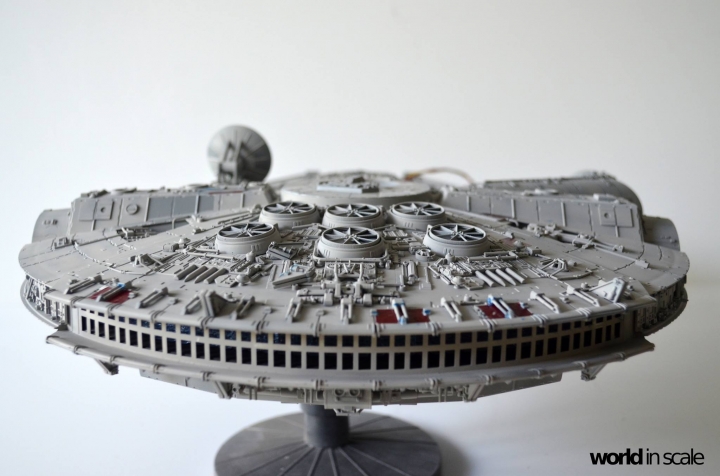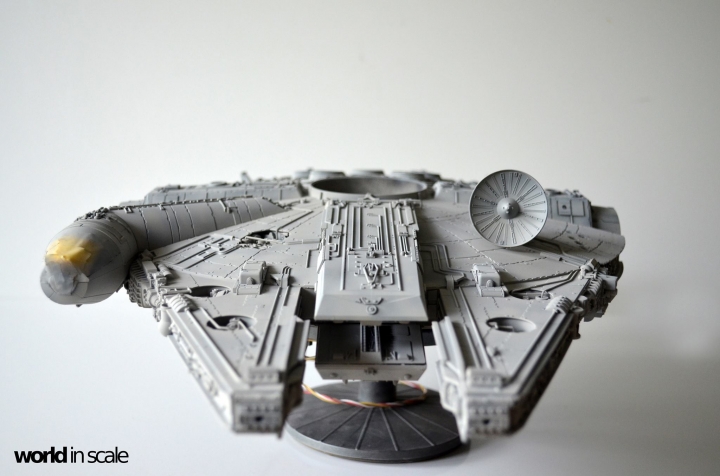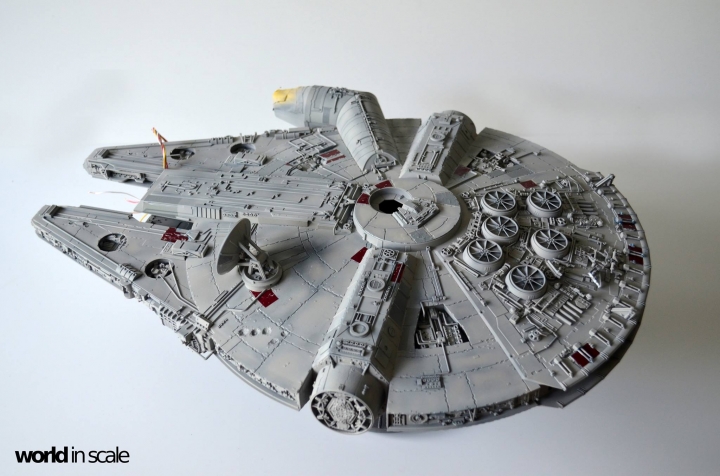 Next followed some clear coart to protect the decals for the weathering...
Cheers
Micha