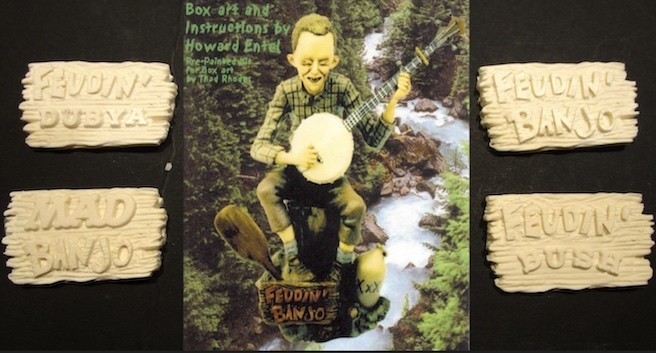 Posthumous Productions Presents Kit #18
Feudin' Banjo Boy
1/7 scale kit includes resin and monofilament

Sculpture by John Pinkerton
Banjo Proto-type by John Patterson
Box art and Instructions by Howard Entel
Pre-Painted for Box art by Thad Rhodes


This is a 'garage kit' and I like it because it reminds me of kits that I remember from the 1990's. It's an all resin kit that includes monofilament for the banjo strings.
Four different head options are included and one of them is of Alfred E. Neuman! That was practically the selling point for me anyway.
I haven't started cleanup yet but the cast quality looks great. No bubbles and all the details are intact. There are 'filler' material pieces in the large cast parts like the body so I've yet to determine if this will affect clean up and painting.
Box Art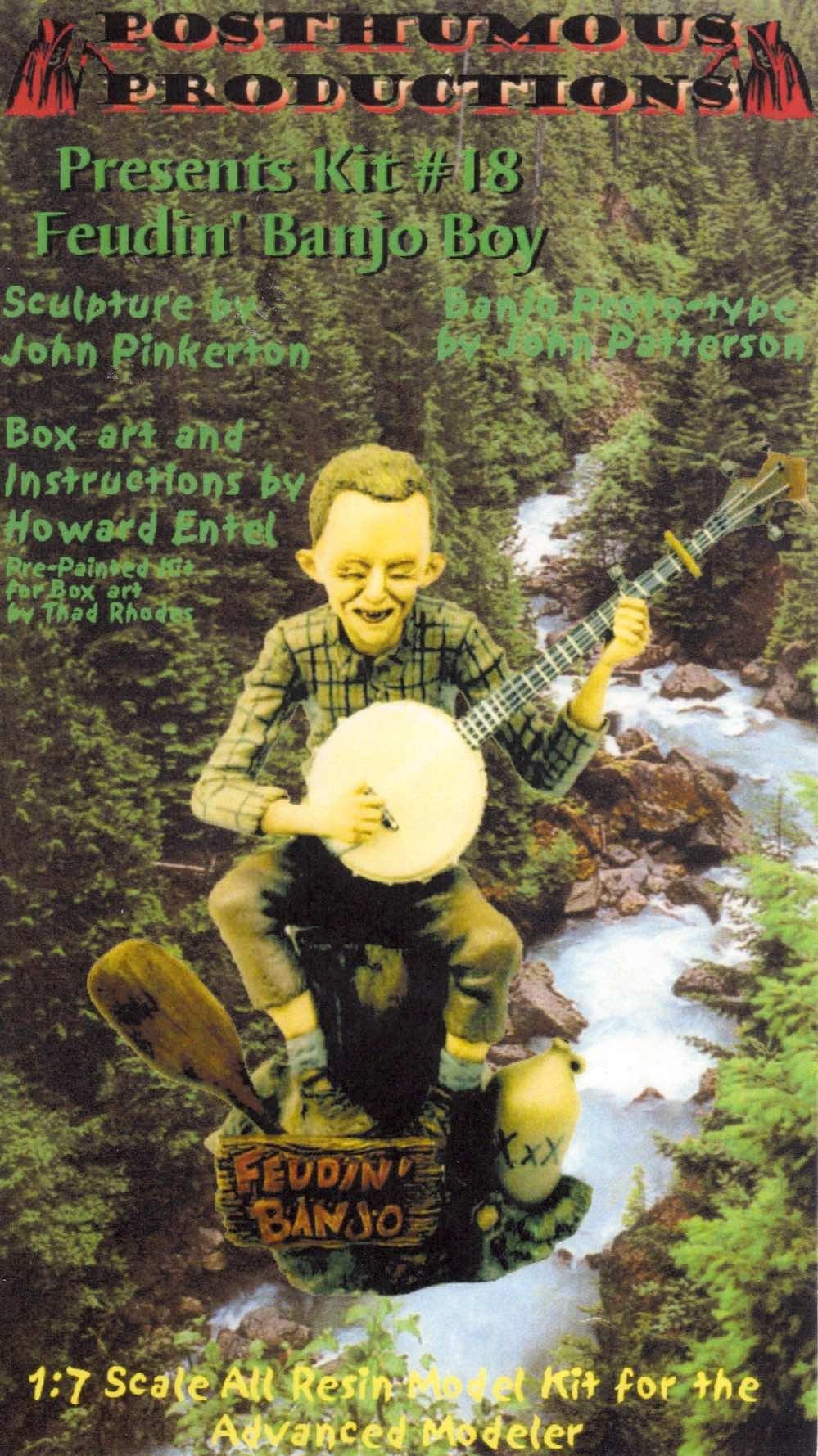 Kit Contents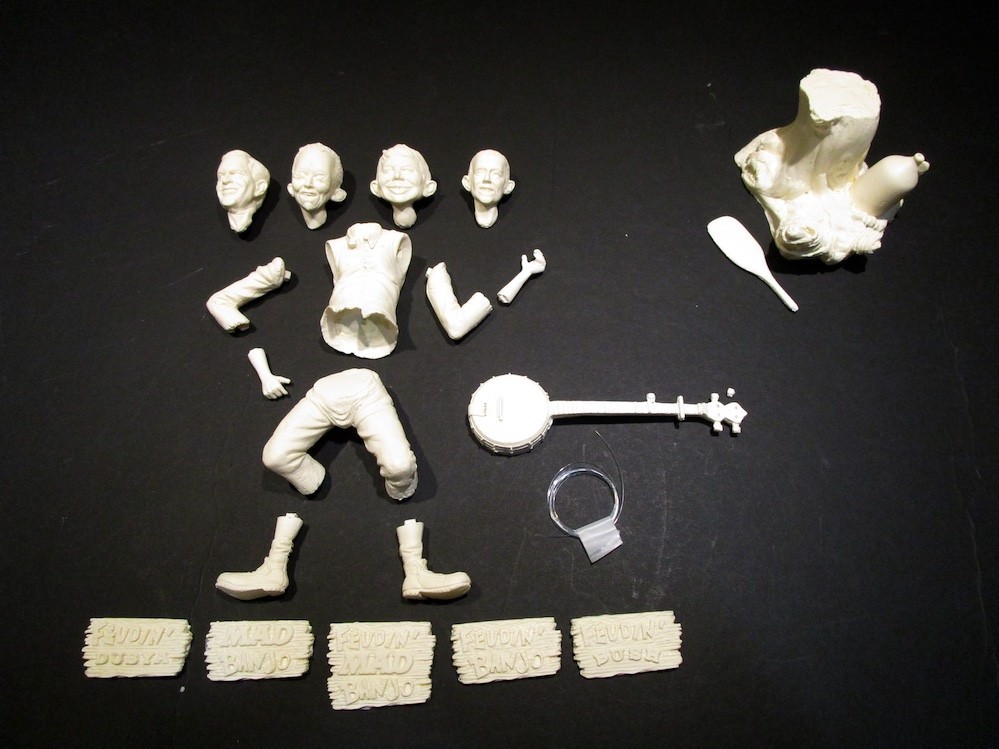 The only part that arrived broken was one tuning peg. Easy to fix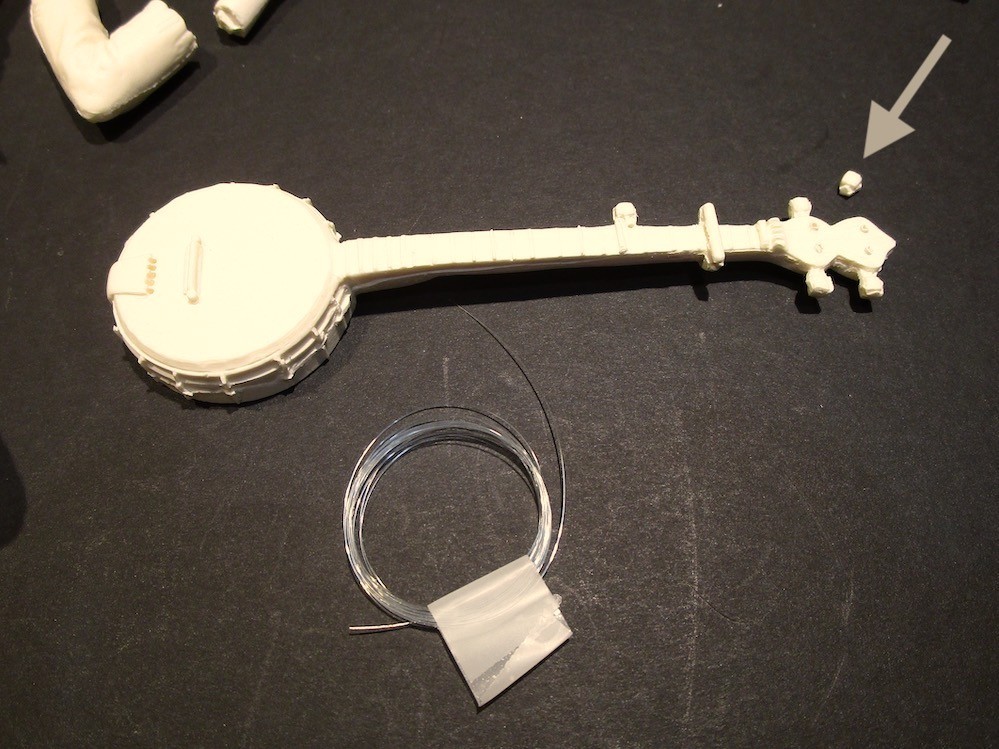 Back of banjo showing holes already drilled for monofilament strings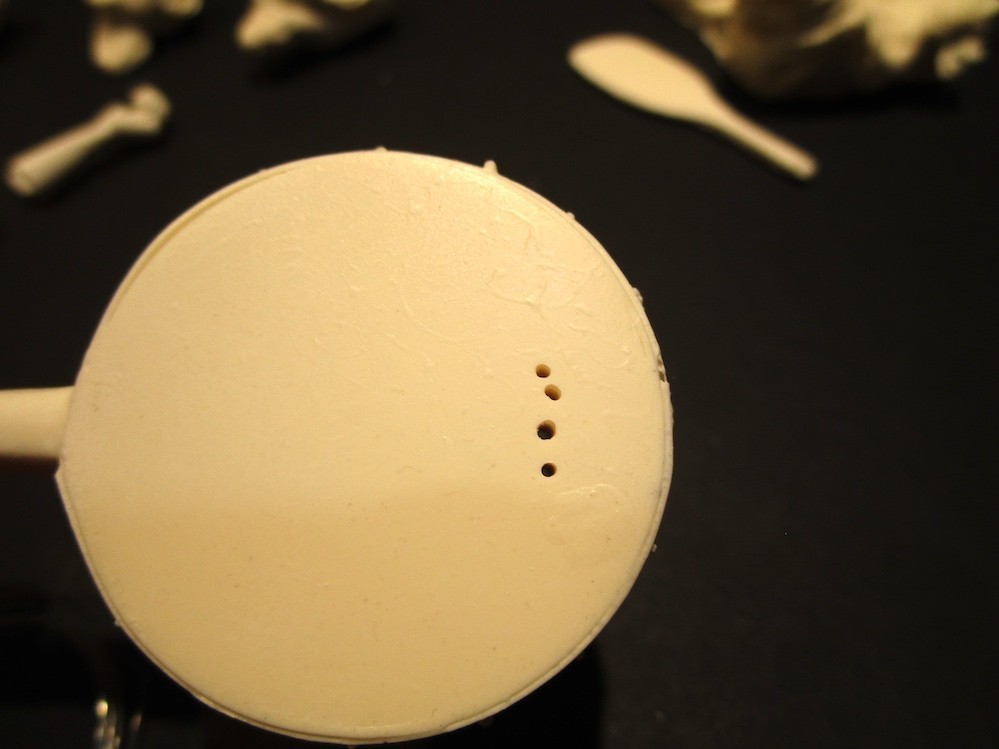 The arms, hands, and legs have keyed joins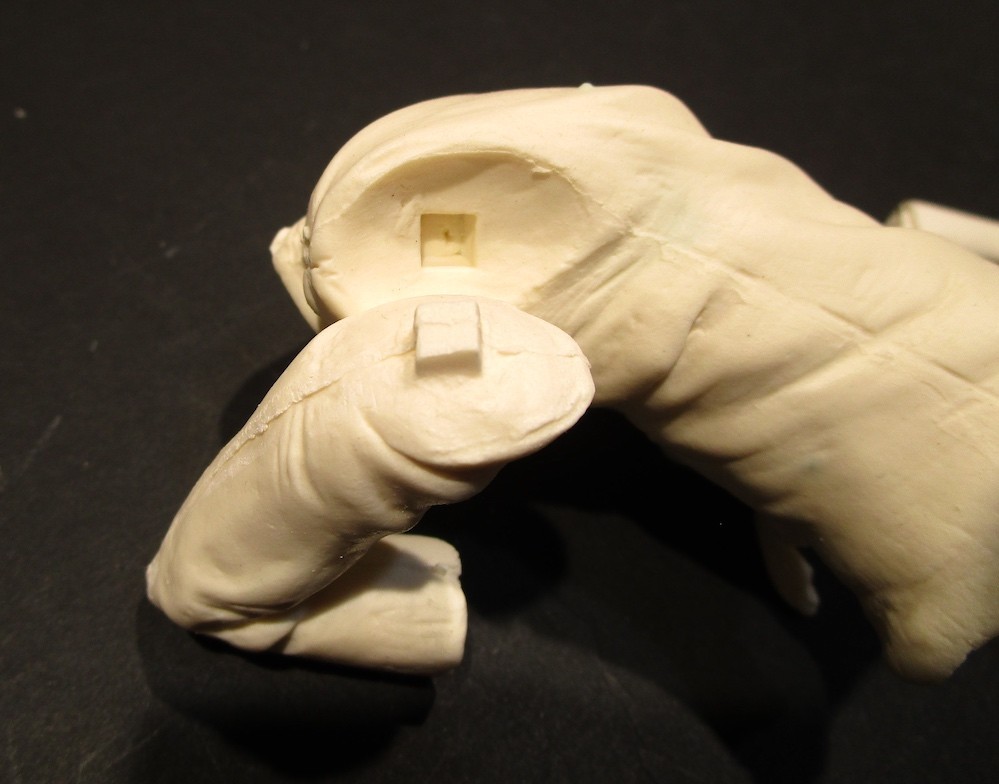 Torso join. Notice the green filler material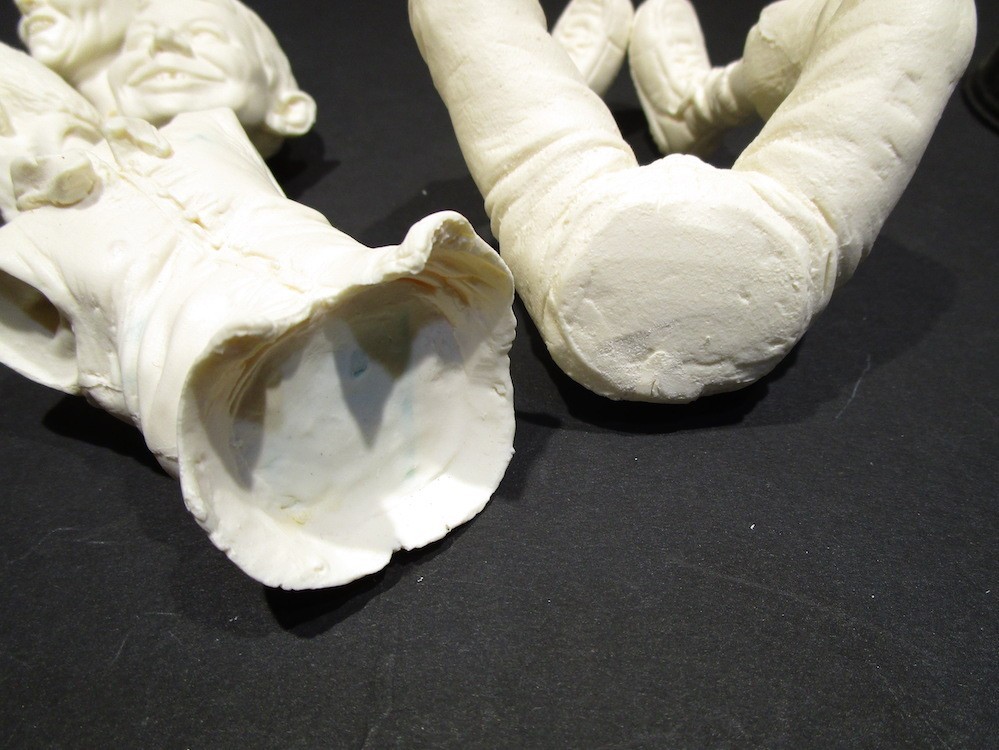 Neck joins in the torso collar. Also, notice the green filler material in the left chest area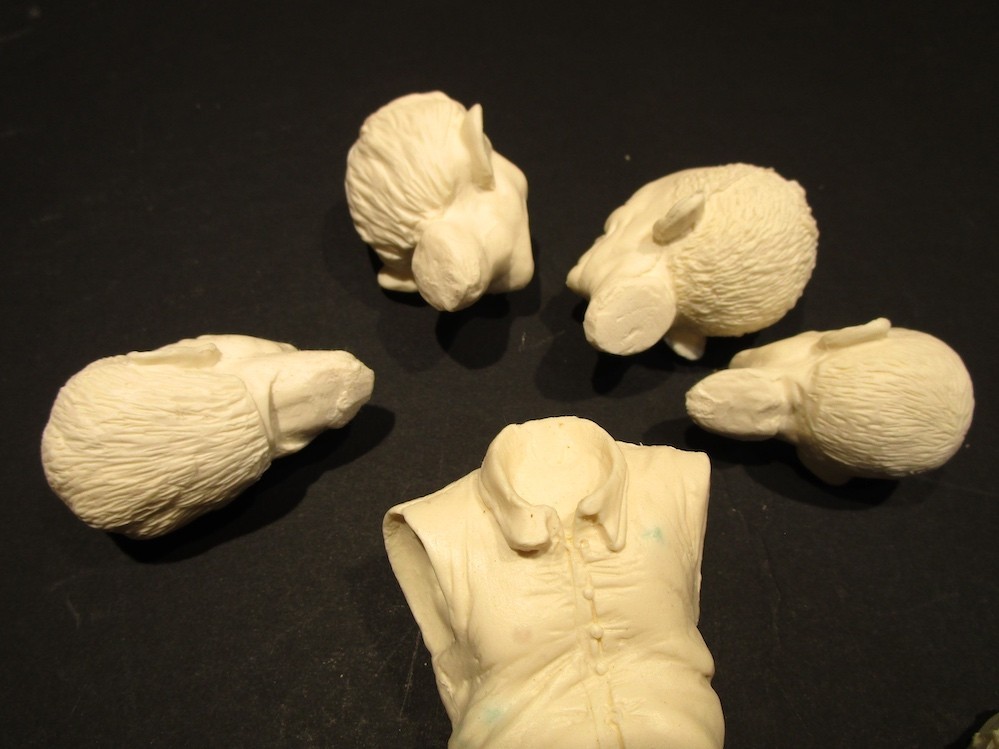 Five different plaques are included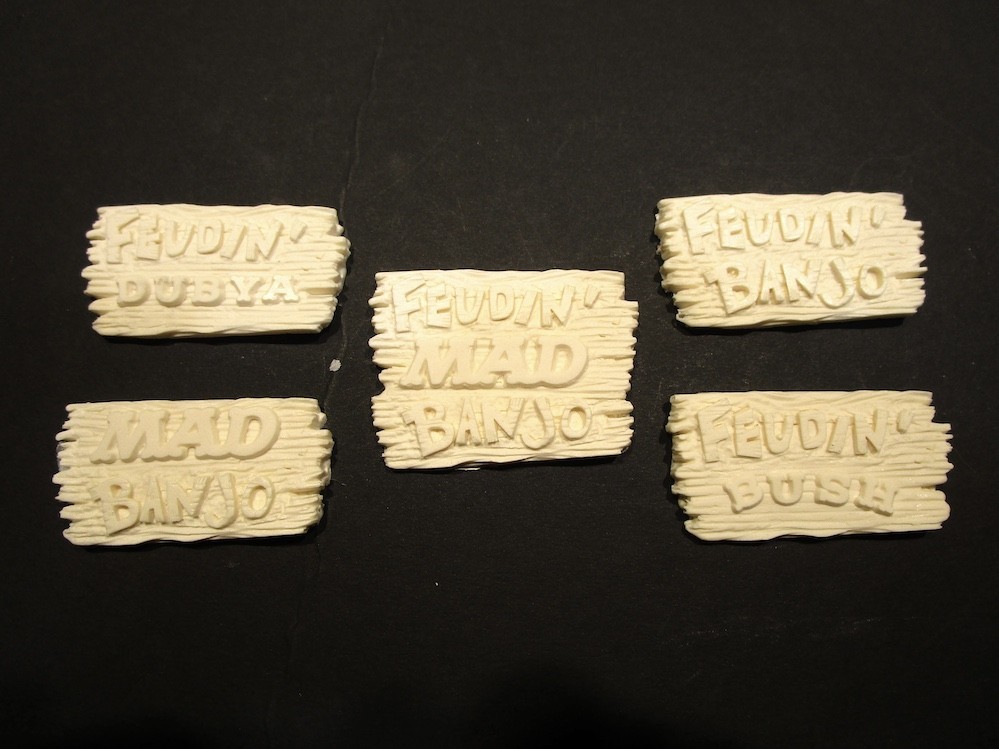 Quick mock-up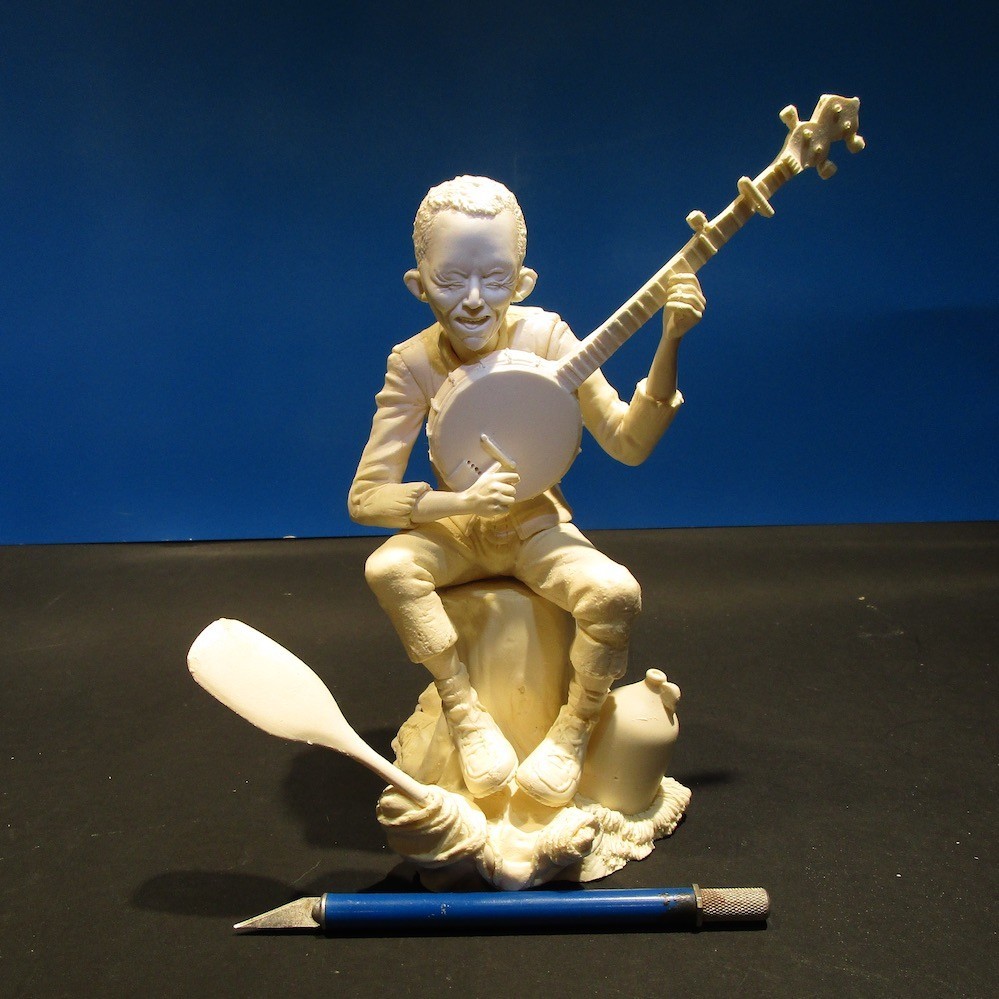 Notice the unnatural position of the banjo because I fit the banjo in between the arms and hands after assembly. I'll have to fit the arms and hands around the banjo during the final build. 

A cool, weird, and funny kit to start the new year. 
I purchased my kit from Monsters In Motion