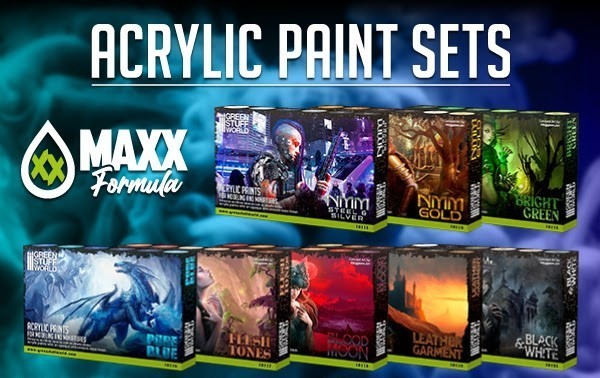 These paints are suitable for use in a variety of applications, including painting miniatures, models, and other hobby projects.
The Maxx Formula colors are made using a unique blend of pigments, binders, and other ingredients that provide superior performance and durability. The formula is designed to provide a smooth, consistent finish that is easy to apply and dries quickly. The result is a high-quality product that provides excellent coverage and color saturation, even when applied to difficult surfaces.
The pigments used in the formula are of high quality with excellent coverage, providing bright, bold colors that are fade-resistant and long-lasting. This means that your painted projects will look great for years to come, without fading or losing their vibrancy.
Maxx Formula Paints are also easy to work with, thanks to their smooth consistency and excellent adhesion. They are easy to apply using a brush, sponge, or airbrush, and can be thinned with water or other thinners to achieve the desired consistency. They also dry quickly, which means you can apply multiple coats in a short period of time.
Check their website here for more information, full range (sets and individual colors) and ordering