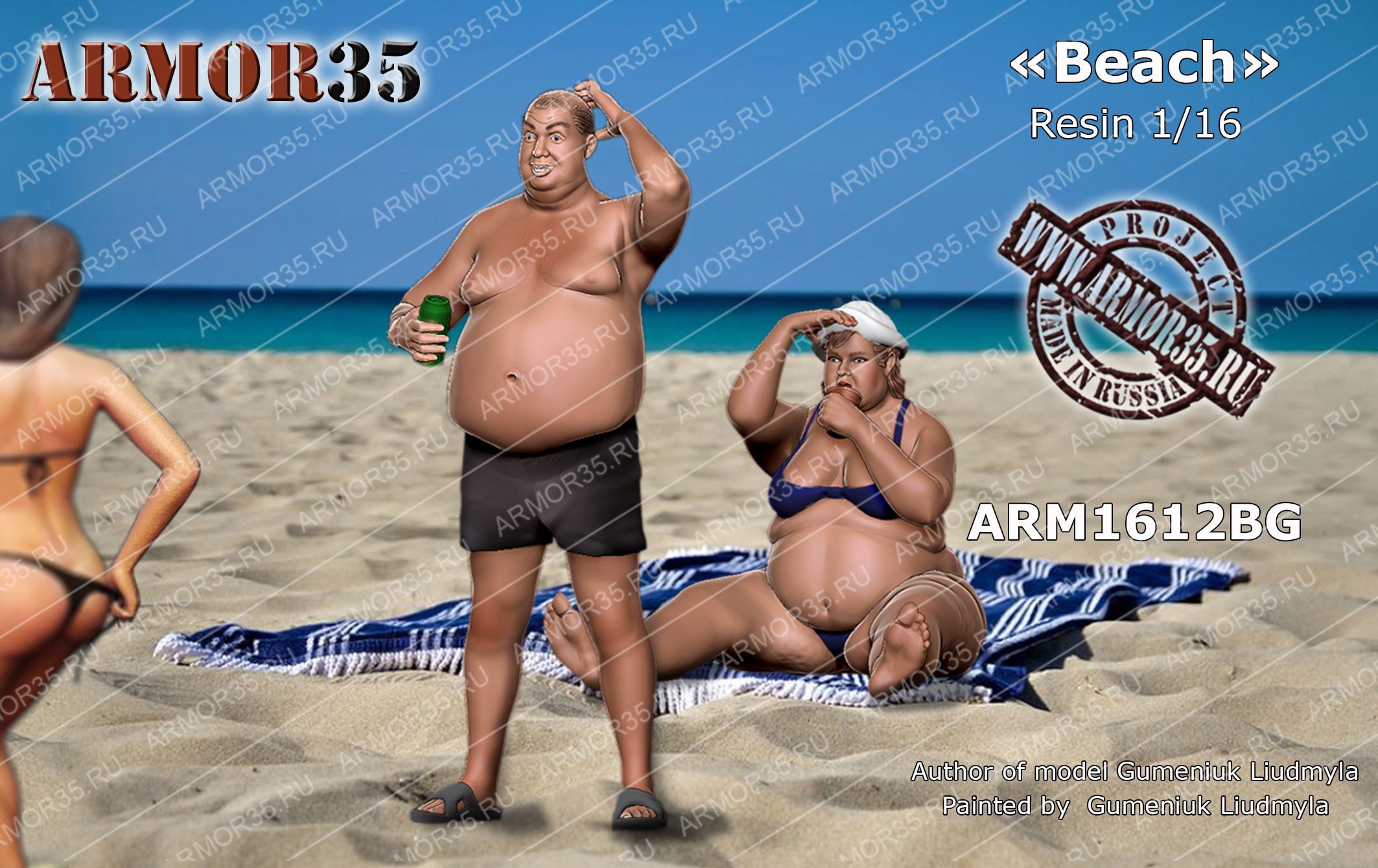 Beach, Man, and Woman
First, Armor35 has a new website:

Armor35 is know for more than railroad and military subjects. They also produce a range of fantasy figures, and whimsical subjects. Over the past few years Armor35 has produced several bathing bikini beauties, and now there are some older beach goers to populate your model shelves.
Two figures have been created, a middle-aged man and his bride. Each is available in 1/35, 1/24, and 1/16. They are available individually, and as a set.
ARM3512BG "Beach"
ARM3511BG "Bikini woman"
ARM3510BG "Bikini man"
KitMaker Network has reviewed scores of Armor35 products. You can find one here at ModelGeek, three on Historicus Forma, 14 at RailRoad Modeling, and over 60 here: Armor35 reviews on Armorama