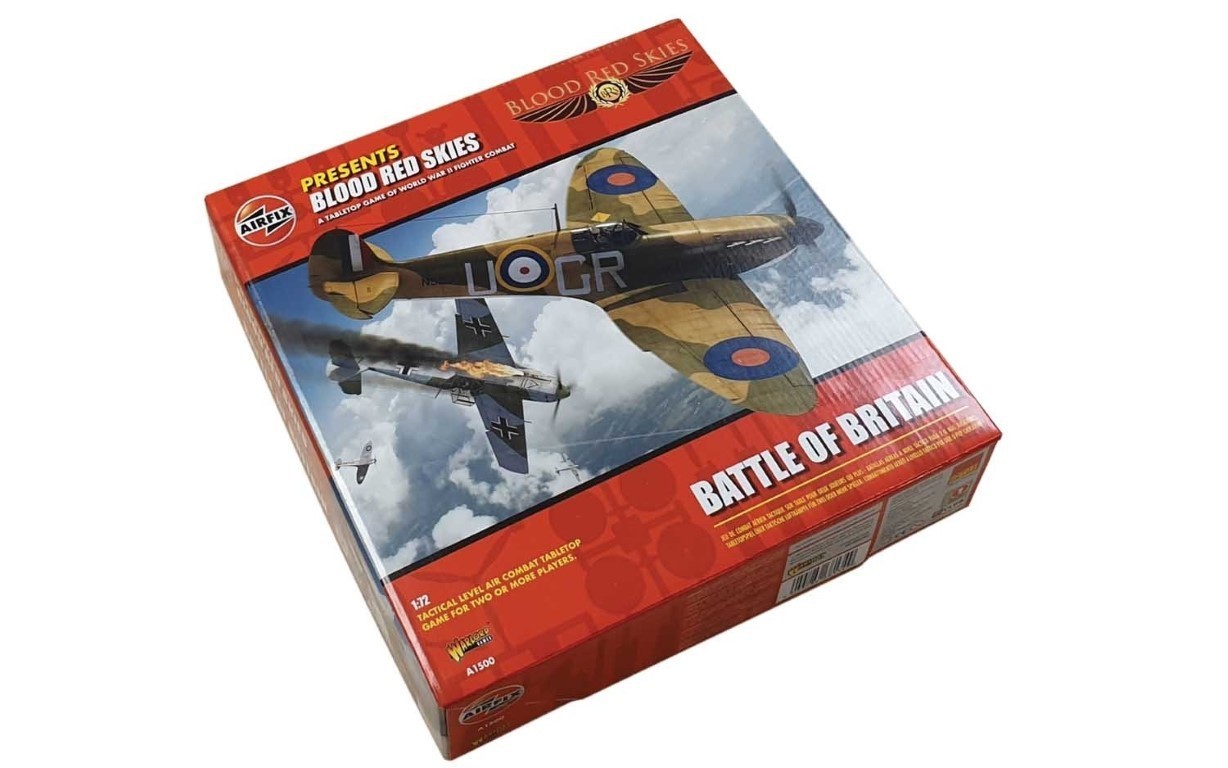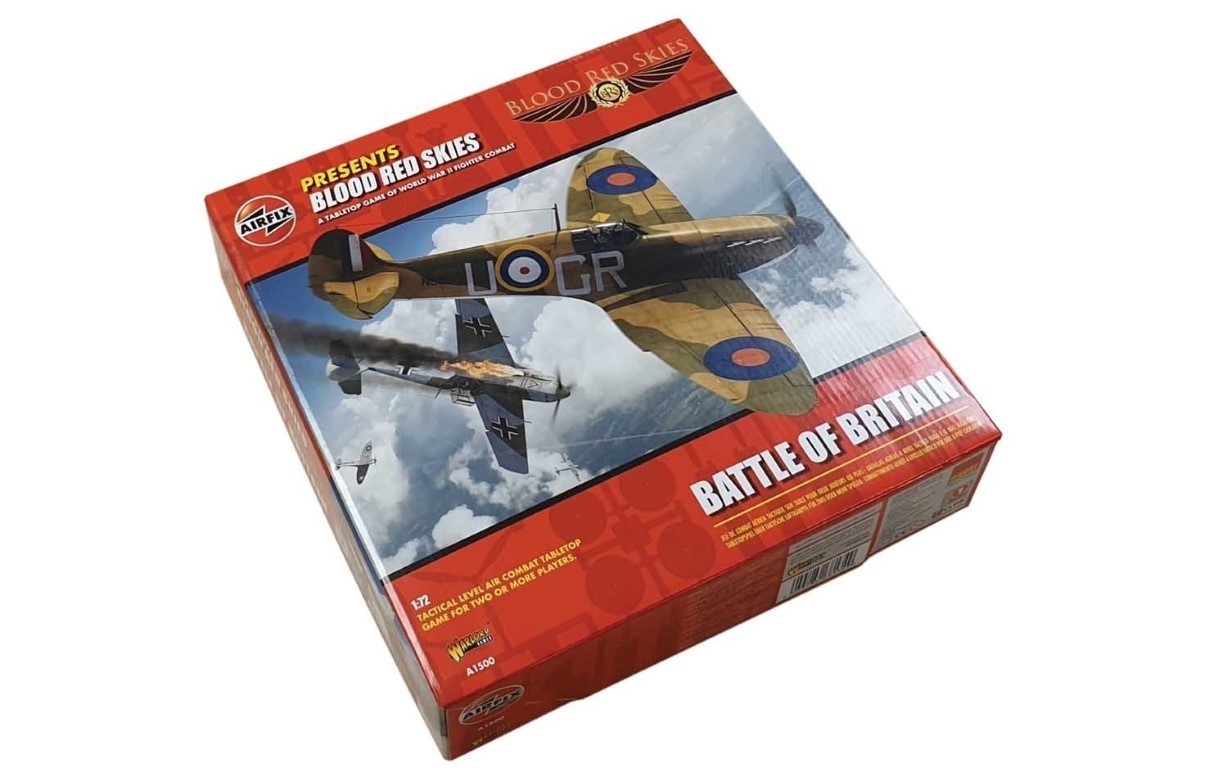 Blood Red Skies - Battle of Britain 
Scale - 1/72nd
Item No - A1500
Expected: Winter 2020-2021
|DescriptionA TABLETOP GAME OF WORLD WAR II FIGHTER COMBAT
A Tactical Level Air Combat Tabletop Game for Two or More Players.
Written by Andy Chambers, Blood Red Skies is a tabletop miniatures game where you take command of a force of fighter aircraft in battle. The emphasis in Blood Red Skies is on action and the game is fast-paced, with no pre-plotting or book-keeping required. A game of Blood Red Skies with two planes per side can be fought in twenty minutes or less.
The Airfix Presents Blood Red Skies box set comes complete with everything you need to get playing the game, and four aircraft: two Supermarine Spitfire
Mk IIs and two Messerschmitt Bf109-Es, in 1:72 scale.
Contents
1 x Blood Red Skies Rulebook
2 x Supermarine Spitfire MkII Fighter planes
2 x Messerschmitt Bf109-E Fighter planes
4 x BRS Advantage Flying Bases
2 x Reference Aircraft Cards
8 x Combat Dice
6 x Pilot Skill Level Discs
6 x Boom Chit Tokens
6 x Zoom Tokens
3 x Cloud / Air Defence Clusters
1 x Navigation Caliper
1 x Range Finder
2 x Movement Templates/i>
Please remember, when contacting retailers or manufacturers, to mention that you saw their products highlighted here - on MODELGEEK