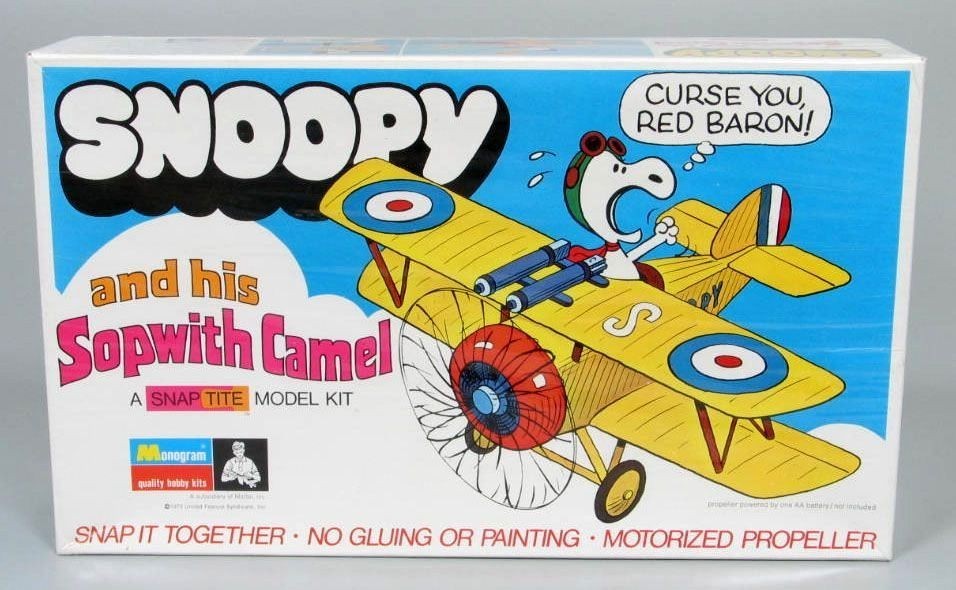 Original Box Art from the Monogram Release
Original Box Art from the Monogram Release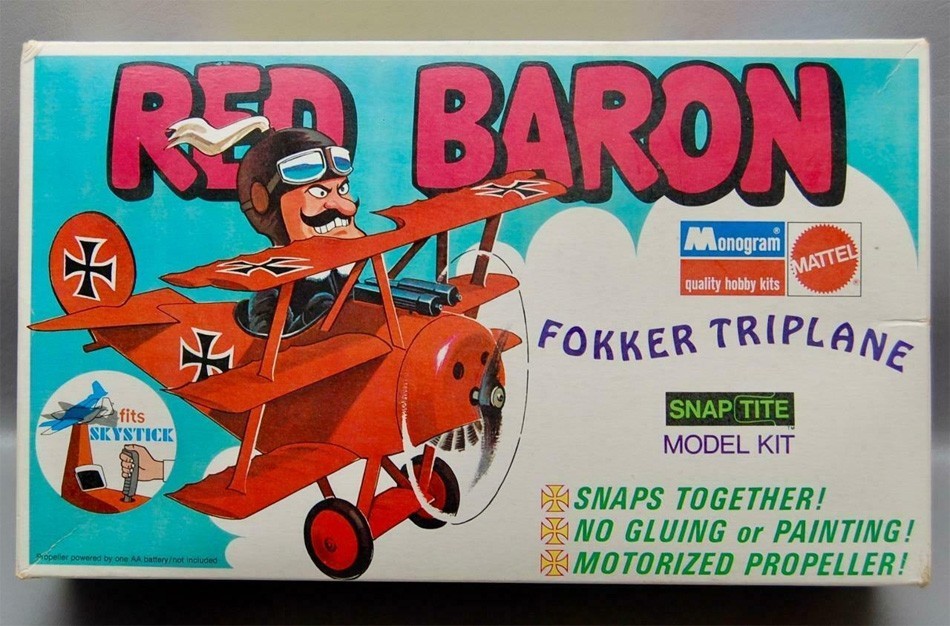 Original Box Art from the Monogram Release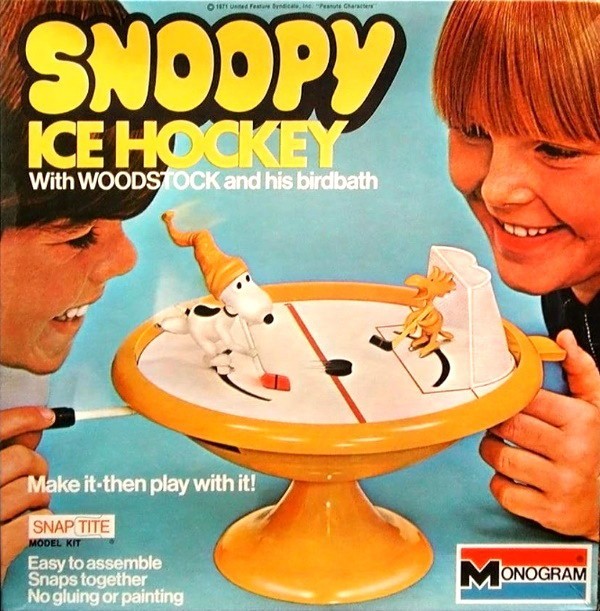 From their Press Release
LONG ISLAND, NY, August 23rd, 2020– Atlantis Model Company, the U.S. manufacturer of plastic hobby kits, is set to deliver a delightful dose of happiness in the form of Snoopy model kits. Using the original injection molds developed by the former Monogram Models, Inc., Atlantis announced today that it will soon release the Snoopy and his Sopwith Camel and Snoopy Ice Hockey plastic kits through agreement with Peanuts Worldwide, LLC.
The Snoopy and his Sopwith Camel kit, originally released in 1970, features Snoopy as his alter-ego WWI Flying Ace persona, seated within his Sopwith Camel bi-plane during an imaginary dogfight with the despised Red Baron. The plastic kit features snap-together assembly, avoiding need for any glues or solvents, and features a battery-operated, motor-driven propeller. With the flick of a finger, Snoopy's plane whirls into action while still securely seated upon its modular doghouse base and stand.
The Snoopy Ice Hockey kit was fifth in the original line of kits, featuring Snoopy and bird buddy Woodstock playing hockey on a frozen birdbath (as was often seen in the original Peanuts comic strips). Originally released in 1971, this snap-together kit allowed actual two-person play upon completion.
"This has been a lifelong dream of mine to own this historic kit tooling and reissue these classic kits "says Peter Vetri President of Atlantis Toy and Hobby. It is so rewarding to bring these iconic kits back to a new generation of Peanuts fans.
Absent from availability since their original 1970s release, the Snoopy kits have long been sought after by Peanuts enthusiasts and kit collectors the world over. "The reason these kits have remained so desirable," continues Vetri, "is certainly due to the universal popularity of Snoopy and the Peanuts characters but also, in large part, because these were not 'static' models—they actually functioned with spinning propellers, moving parts, and more. That's what these Atlantis re-releases will do, too!"
Look for the kits to begin Shipping 4qtr 2020!