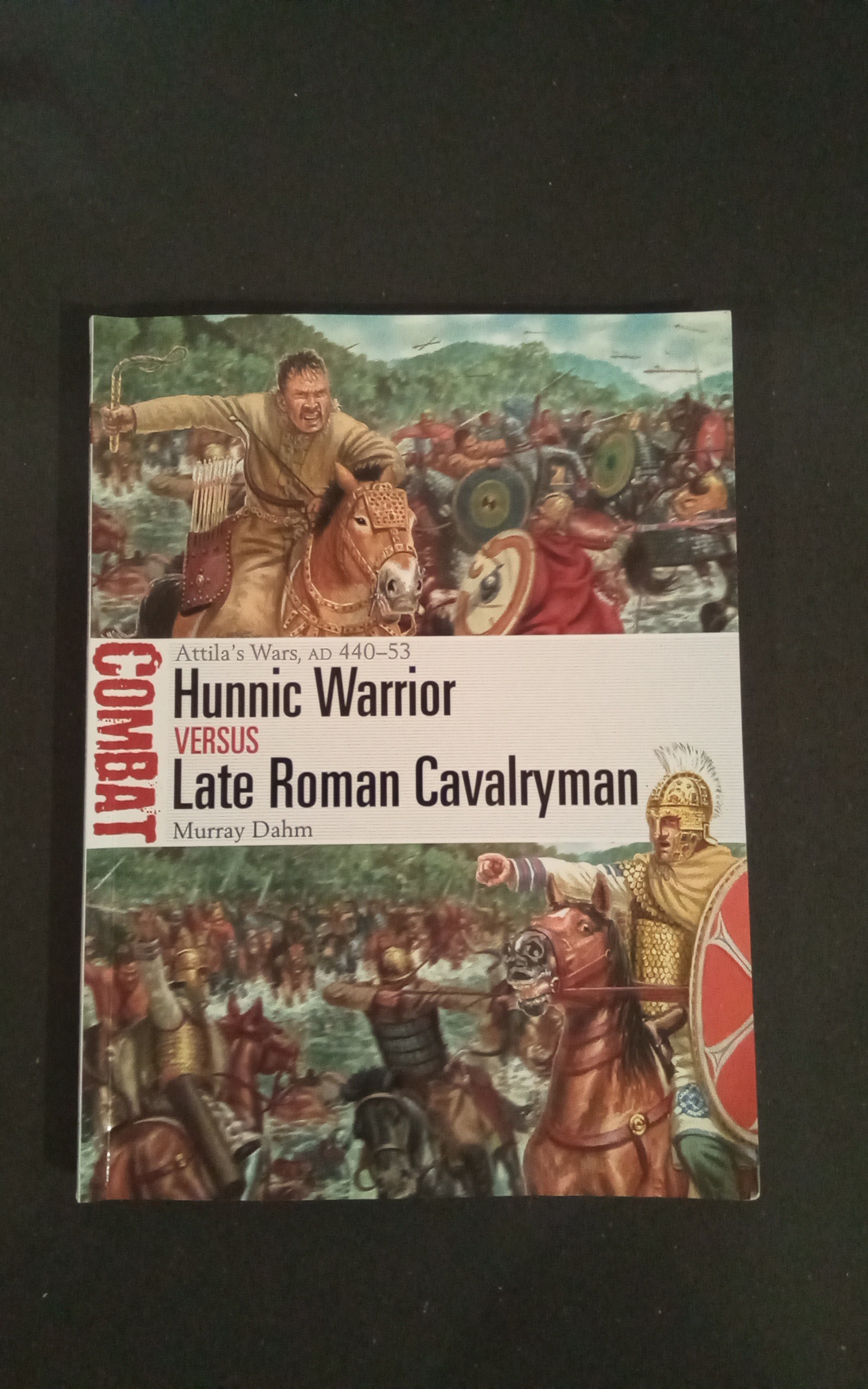 I read this book a while ago now, and every time I went to post a review, something interrupted me. To the point I almost had to re-read it.
Table of Contents
Introduction
The Opposing Sides
Naissus 443
The Utus River 447
The Catalaunian Plains 20 June 451
Analysis
Aftermath
Bibliography
Index
Review: a good, concise comparison of the titular subjects, that is the Hunnic warrior and the late Roman Cavalryman, well supported with images, artwork, maps, and tables. And more. The narrative flows a logical thread, is not academic, and sufficiently detailed to give a good understanding of the subjects. There is a good comparison between the regimental Romans, who were highly organized and equipped, and the Huns, who were marauders, roaming at will, and fighting almost for the love of it. And being hugely successful, too.
I particularly liked the explanation of the Roman titles and actions, and how they were arrived at, as there is some good first hand reference available.
Easily recommended.