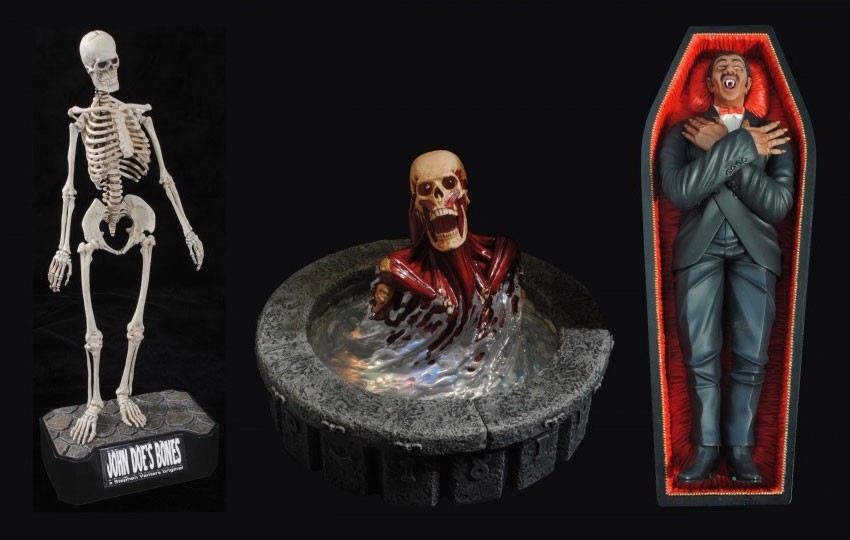 We're proud to announce that Fantasmagraphics Studios, creators and producers of fine quality resin and multi-media model kits in common 1l6th scale, has opened our online store for our fans. Our first kit, John Doe's Bones, is in inventory and ready to ship. Our goal is to bring new and exciting original figure and accessory kits to the marketplace on a regular basis and at a reasonable price. Customer satisfaction is our highest priority.
You will no doubt remember the garage kit boom of the 1990's and what an exciting time it was! And, after what we've all endured over the past year, we think it's a perfect time to bring some of that excitement back. New molding, casting and manufacturing techniques and materials allow for much higher quality and fidelity of detail than the old days. Our kits are molded directly from hand sculpted masters and require minimum preparation for assembly and painting. Check us out!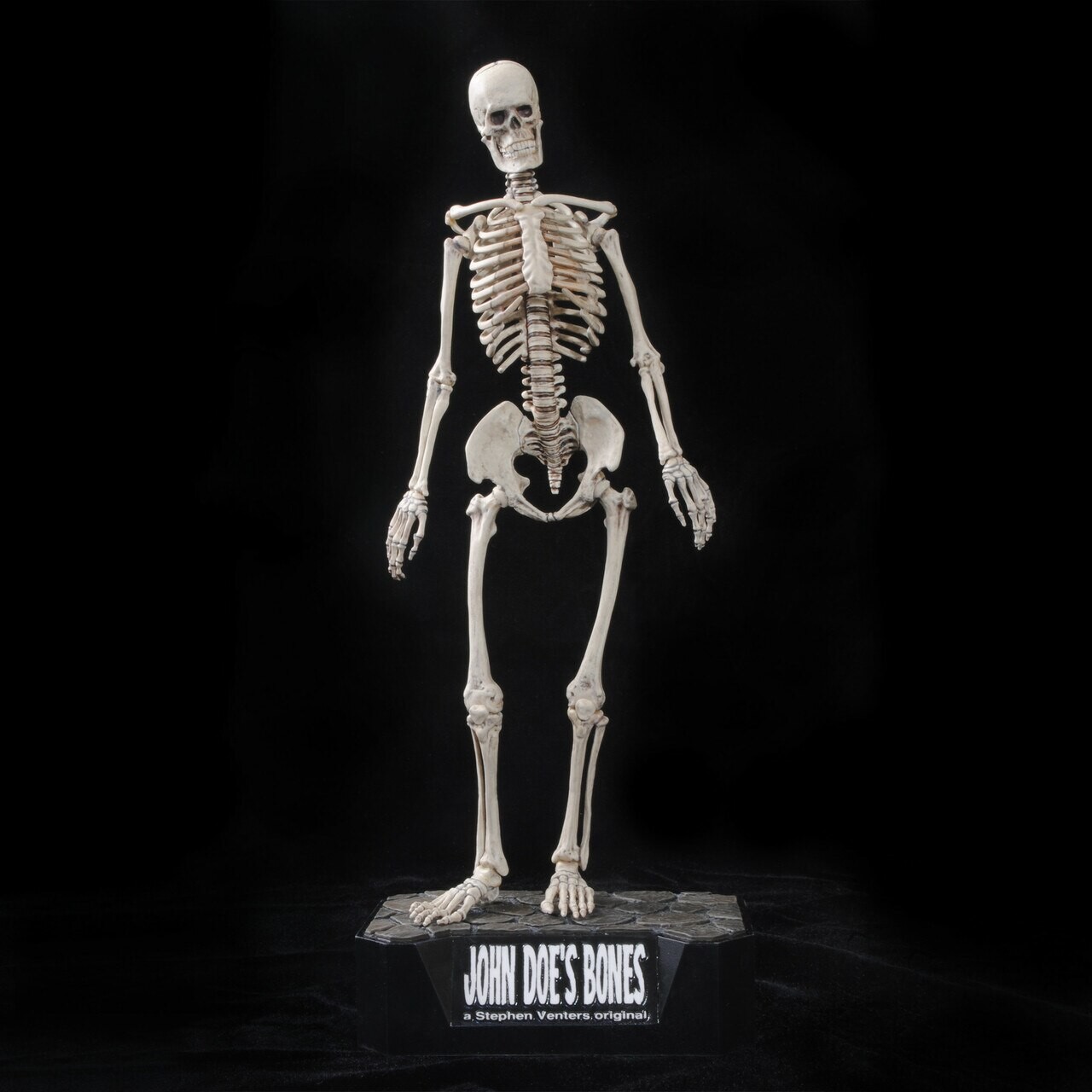 John Doe's Bones - a Stephen Venters original
Cat. 60001 1/6th Scale - 27 part assembly kit pressure cast in premium grade resin.
Finely detailed and anatomically correct bone structure with major bone groups accurately separated at joints.
Skeleton may be assembled in e multitude of poses...great for dioramas.
Complete with solid resin base and kit Includes assembly instructions.
Item #60001 - John Doe's Bones is available from Fantasmagraphics Studios now - Price: $89.95 
Please remember, when contacting retailers or manufacturers, to mention that you saw their products highlighted here - on MODELGEEK