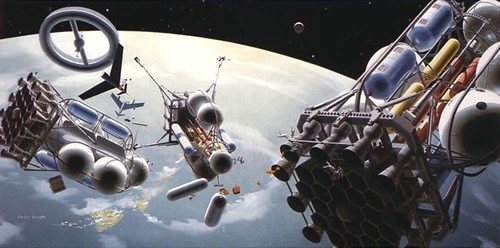 The Kit
Your given the choice of building the passenger transport or cargo version and parts are provide for both. Molding is crisp flash free with minimal cleanup required. The plastic is thin lending to fine panel line detail which appears very scale like. You might think the spindly spider like nature of the design would tend toward a flimsy model. It doesn't the design was well thought out and each part builds into a surprisingly rigid model. The few clear domes are good and again appear to me scale like. Decals well just a few around the tank spheres and their thin setting down nicely.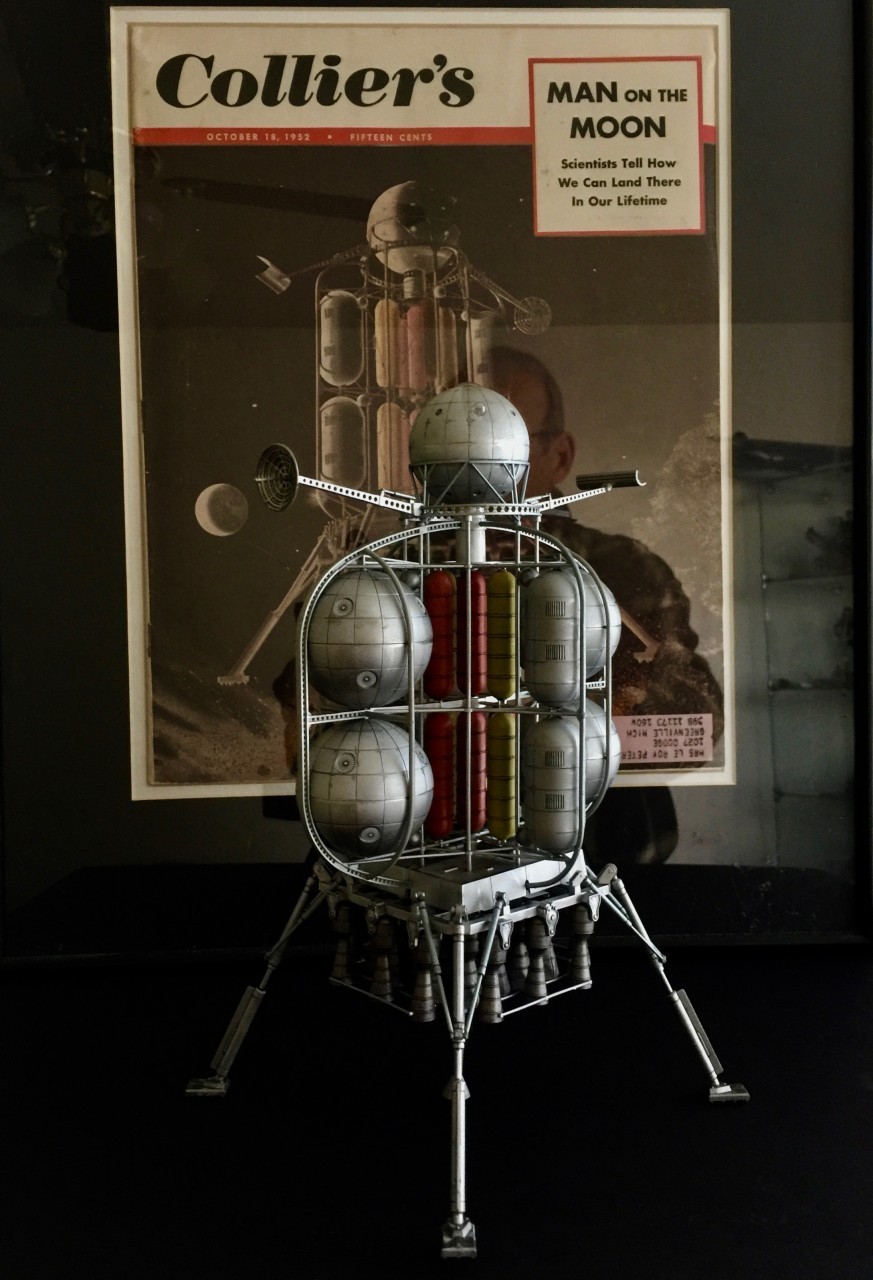 Construction
My starting point was to build all the rocket nozzles then onto the various tanks. Your going to be building of few of these though again the fit is so good that you won't mind. Then I moved onto the descent stage platform and the landing legs. Looks complex though straight forward. Once assembled I painted the descent stage with various AK Interactive Extreme Metal and MRP metal colored paints. At this point all the rocket nozzles were painted and glued in place and I used MRP burnt purple to give them a used look. Next I painted all of the assembled tanks and began building the support upper stage. Take your time and everything fits into place nicely without much fuss. With the tank support structure complete I added the antenna and solar collector. The original design was to use a solar reflector in what looks like a gutter with mercury running down the center which would be heated. Finally I assembled the crew sphere and support bracket(s). The brackets fit well though nudge them into place a bit at a time. A touch of weathering using black washes and the model was finished.
I'm a big fan of the early speculative days of the space race so this kit was a must build for me. The added bonus is the quality in design, molding and presentation Pegasus put into this kit.