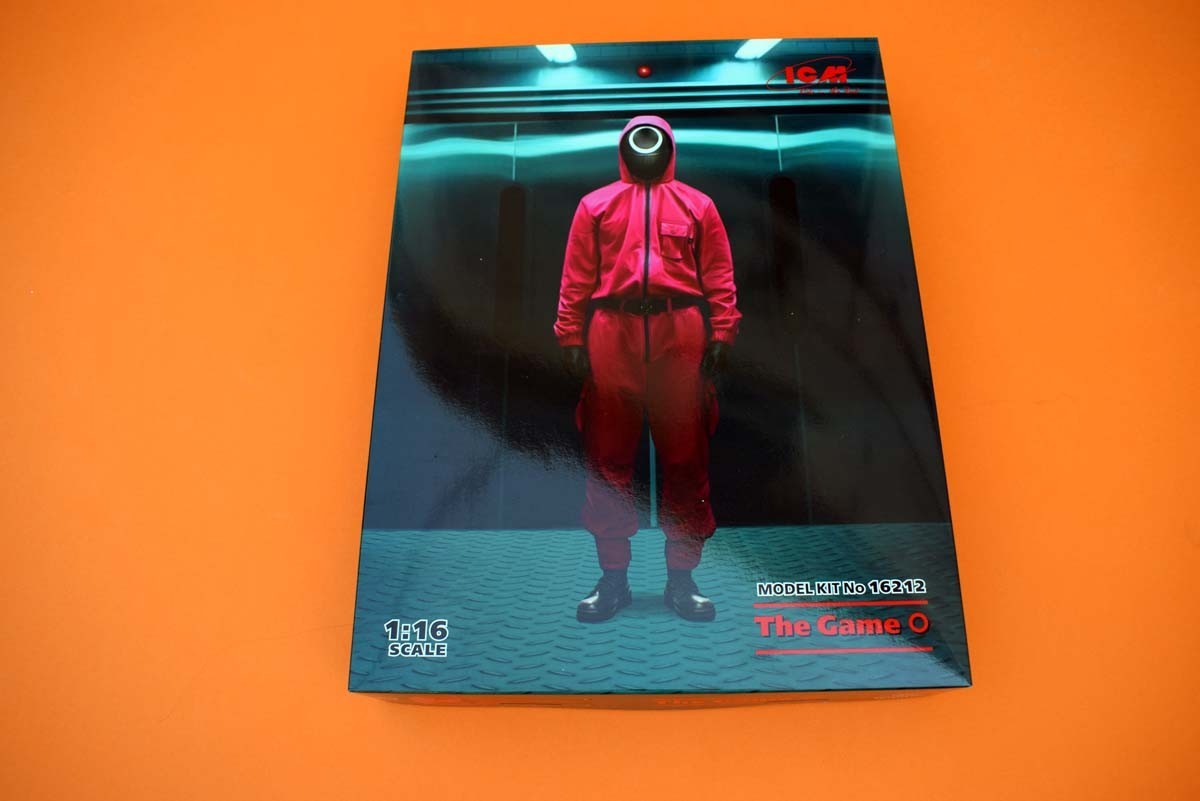 Review
ICM has taken an interest in the TV Show Squid Game, a South Korean show where people are abducted and forced into taking part in games that result in high cash rewards or death. This release is packed in the usual ICM style that does a good job of protecting the contents. The sprues are packed in a re-sealable bag and from my examination I see no moulding issues.
The figure is provided in 1/16th scale and also has one of the pleasing ICM display bases. The figure itself is provided in the usual breakdown, with ICM impressing me with their ability to provide the arms and legs as single piece mouldings without sink marks occurring. The figure is dressed in a hooded boiler suit with gloves, boots and belt. For those worried about face painting, relax the figure wears a mask. Looking at the detail provided I like what I see despite this not being a figure that appeals to me. Seam and crease detail is well defined and looks natural in their placement.
Conclusion
This is an unusual release from ICM but they must see a demand for it from the shows fans and I have seen that a second figure is on its way. Looking at online images of the show I see no obvious errors and should please fans of the show.