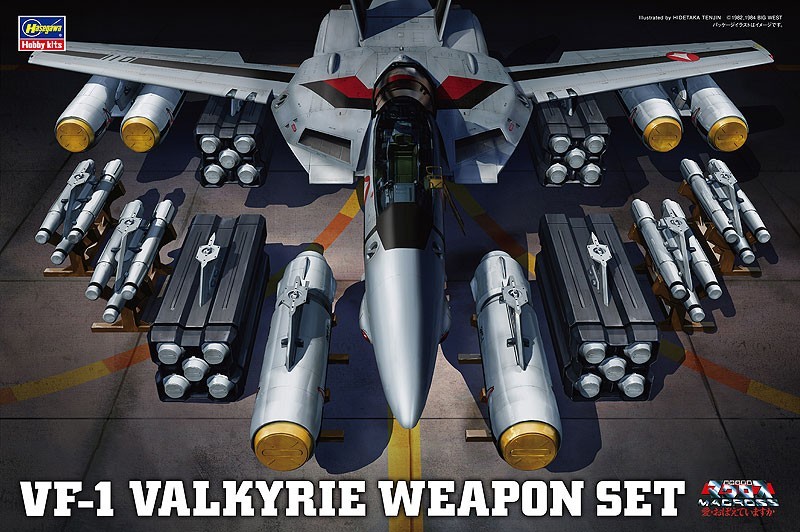 VF-1 Valkyrie Weapon Set
Item no. - MC04
Scale - 1/48th 
Estimated No. of parts - 220
Weapon set for 1/48 scale VF-1!
Set the micro missile pod 4 for the underlying × wing, the reaction × 6, the air-to-air missile 3×4.
The pylon of the reaction bullet is a selection formula of one-shot mounted type and two-shot parallel mounted type drawn in the setting of the movie version.
Please remember, when contacting retailers or manufacturers, to mention that you saw their products highlighted here - on MODELGEEK