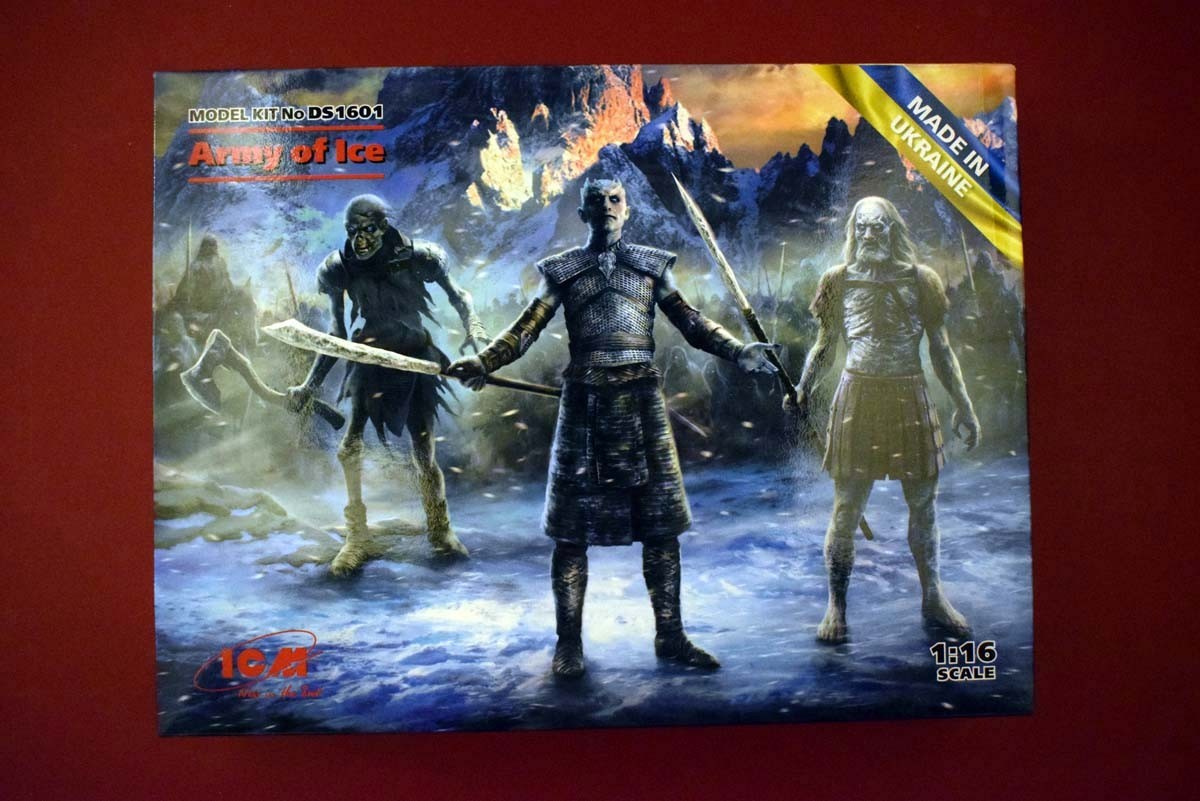 Introduction
This release from ICM provides the three figures in 1/16th scale as seen in the series Game of Thrones, and so allows you to bring your own little battle group together in the form of the Ice King, one of his commanders and one of the warriors. I have built two of these previously and encountered no serious issues.

review
This release from ICM comes in a flip top cardboard tray with a separate card lid showing the artwork for the models. Inside each of the three figures is individually packaged and includes a stand for each one of them. An examination of the contents causes me no concerns as regards production quality. This will be a short review as all of the figures have been released and reviewed in their own right.
Each of the three figures is provided with its own instruction sheet, and an A4 poster of each of the figures. All of the figures have the same basic construction, with two part torso, individual legs and arms. The heads are split into at least two portions and the clothing that gives a nice undercut appearance to the models. Details on the various areas of the models have been well done and although ICM does not identify these as Game of Thrones figures, it is obvious to even the casual viewer that that is what these represent. I would have liked to see the warrior have more skeleton to the torso. With that said the way frozen flesh tightens on the structure beneath has been well done.
Conclusion
I have kept this review short, as there is not a great deal more I can tell you about them that is not already covered by the photographs. I like the fact that the weapons of the King and his troops have been provided in clear parts which mimics the ice appearance of them well. So if this type of figure is something that appeals, I do not believe you will be upset by what is provided.