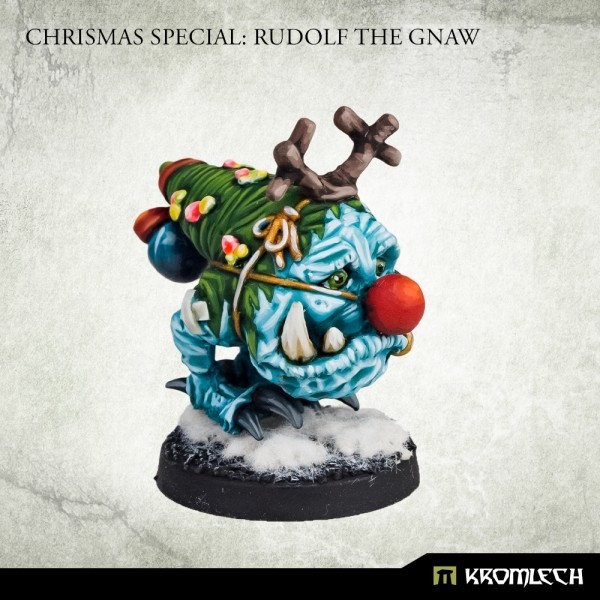 This set contains one high quality resin miniature of Gnaw, who was unlucky enough to be caught and dress up as a reindeer... just look at his sad face!
It can be used as a standalone piece, miniature in a battle, to decorate terrain, or simply as an awesome display piece!
Supplied unassembled and unpainted. Designed for 28mm heroic scale. Includes 1 25mm plastic base.
Price is - £8.99
€9.99
$11.99
Link to the vendors webpage

https://bitsofwar.com/orktober-2020/1468-christmas-special-christmas-gnaw.html#idTab1
Please remember, when contacting retailers or manufacturers, to mention that you saw their products highlighted here - on <b>MODELGEEK</b>