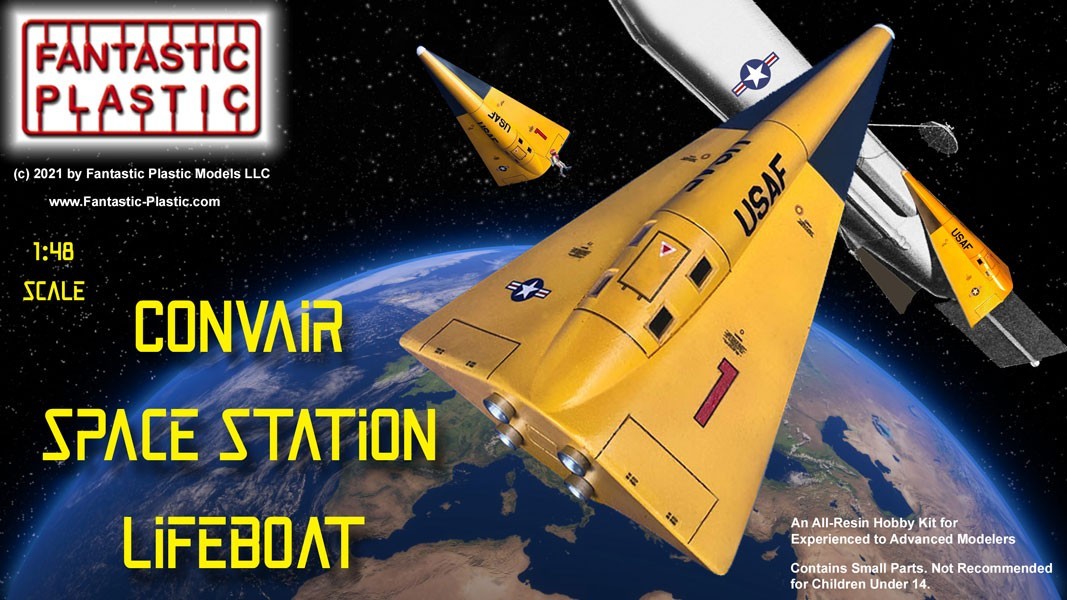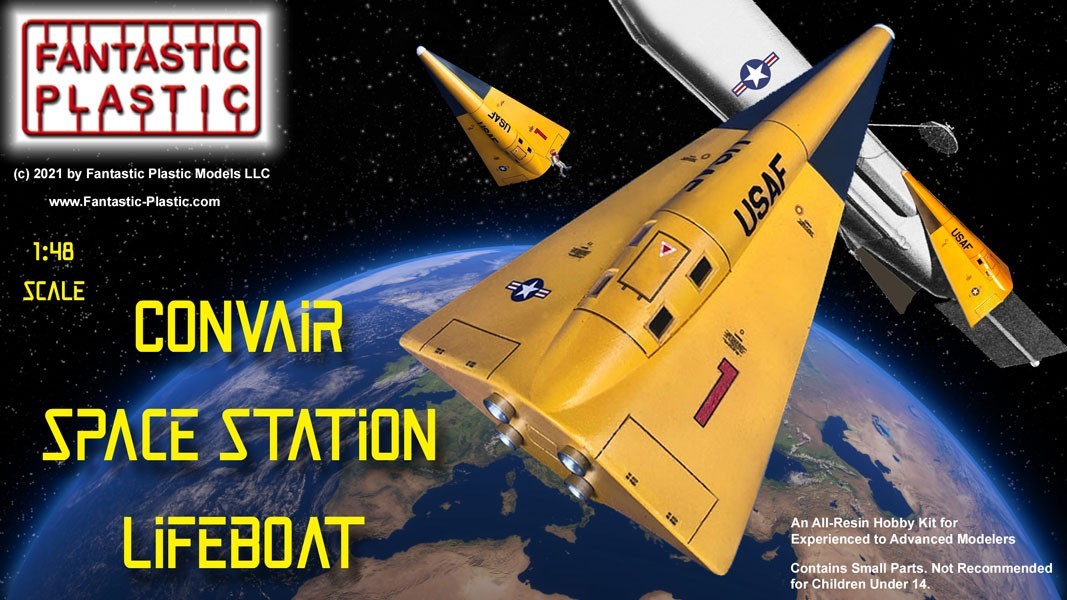 Convair Space Station Lifeboat
Orbital Re-Entry Craft Concept (1957) 
Scale - 1/48th
Number of Pieces - 14
Length - 6.5 inches (17cm)
Pattern - Scott Lowther
Casting - Millennium Models International (MMI)
About the Design   
In the mid-1950s, German born aerospace engineer and designer Krafft A. Ehrike, then working for Convair, conceived of an orbital space station made from an expended Atlas rocket booster. (The Atlas was a Convair ICBM later modified to launch American Mercury astronauts.) Attached to the station were to be two wedge-shaped "lifeboats" the station's astronauts could use to return to earth quickly in case of a major malfunction.
These craft would be launched in tandem apart from the main Atlas and be attached as part of the overall assembly process.
The "lifeboats" were early precursors of the experimental "lifting bodies" developed by Northrop and Martin-Marietta in the 1960s and 1970s, perhaps most closely resembling Martin-Marietta's X-24B.
The "lifeboats" were featured on the classic Atlas Space Station and Atlas MOL model kits released by HAWK in 1958 and 1968.
The idea of using an expended booster to create a space station was eventually realized with the launch of Skylab 1 in 1973. (It was a much larger Saturn V upper stage, not an Atlas.) Today, the International Space Station maintains two "lifeboats" for emergency evacuation, these being permanently docked Soyuz spacecraft.
Please remember, when contacting retailers or manufacturers, to mention that you saw their products highlighted here - on MODELGEEK