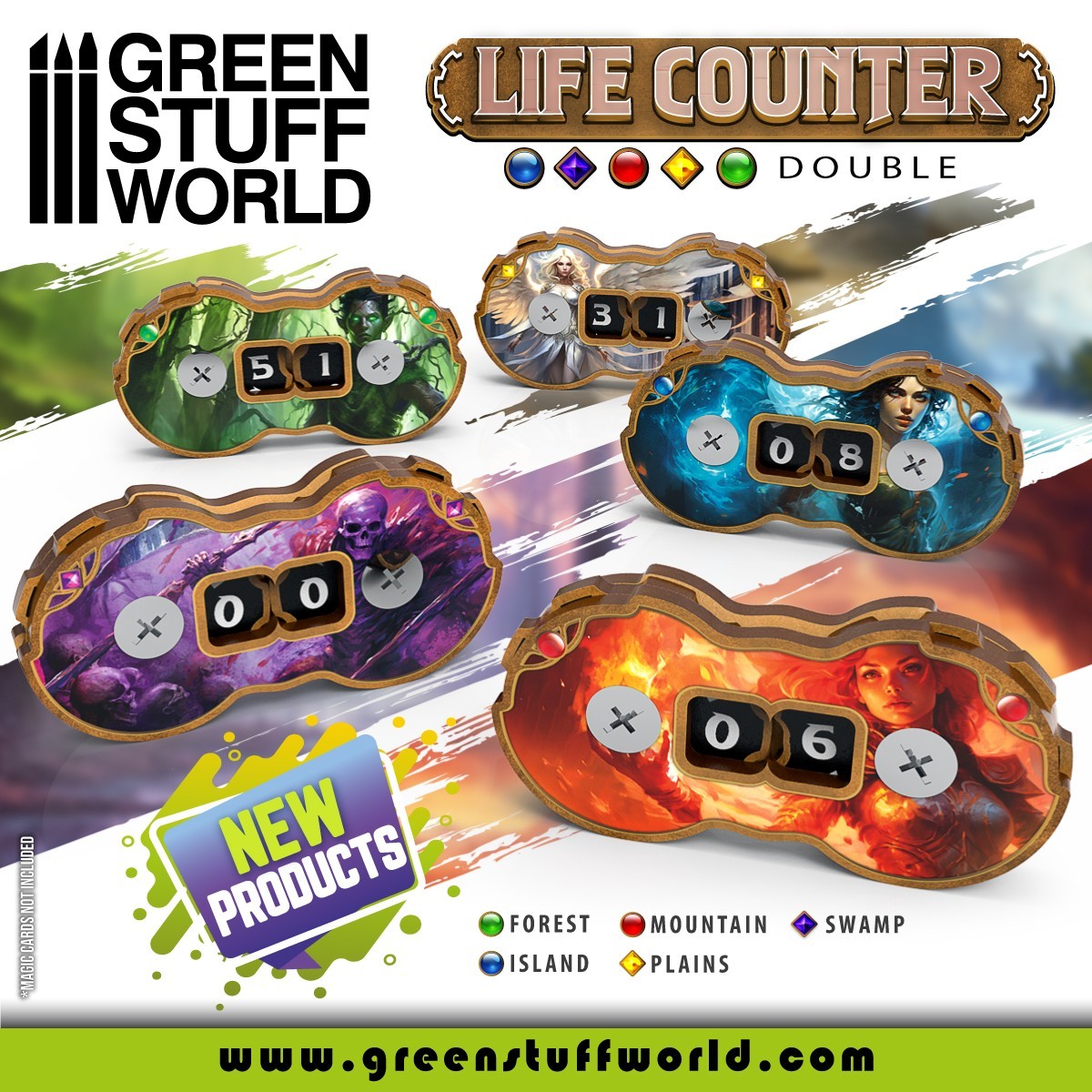 Green Stuff World is committed to providing you with the very best gaming accessories for enthusiasts of board games and trading card games alike. This double  MTG Counter is a testament to our passion for enhancing your gaming journey. With their impeccable craftsmanship, stunning designs, and practical functionality, which is the perfect companion for any gaming adventure.
At Green Stuff World we take immense pride in offering you the highest quality, meticulously designed to enhance your gaming sessions and elevate your overall experience. Valid for many games, including Dungeons and Dragons (D&D), this Magic the Gathering life counter presents the benefit of accommodating a wide range of totals, spanning from 00 to 99, making it especially advantageous for MTG Commander, where players commence with higher starting totals compared to traditional formats.
Experience the joy of seamless tracking, the thrill of immersive gameplay, and the pride of owning a beautifully crafted gaming accessory. Embrace the excitement and immerse yourself in the captivating world of board games and trading card games with our exceptional Double-Wheeled Point Counters and wound tracker dial.
Join us on this exciting gaming journey and take your gaming experience to new heights!