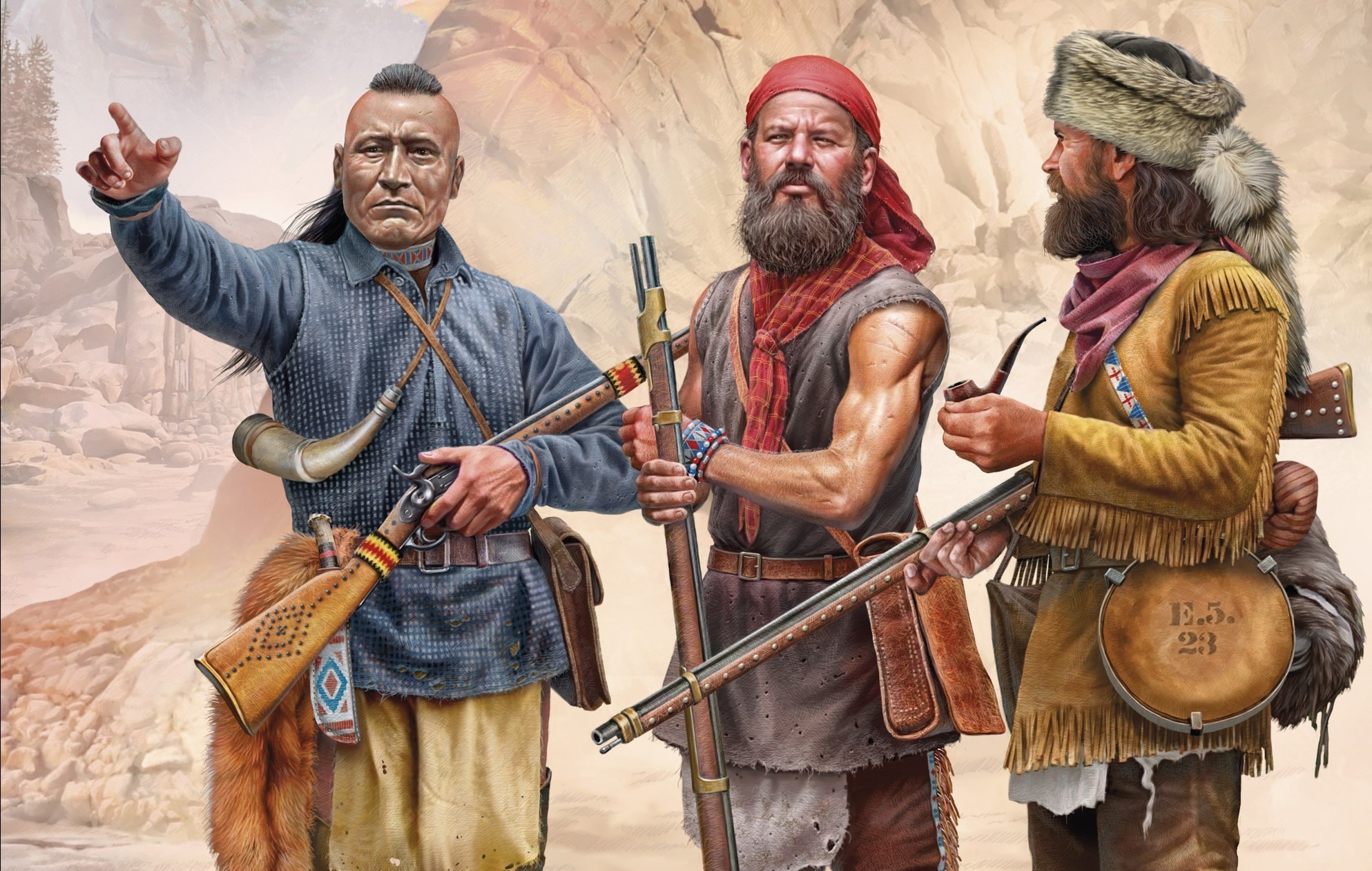 "Greco-Persian Wars Series. Kit № 9. Flag Officer of the Persian Heavy Infantry" - 1/32 kit

Kit 32022 continues the series of kits dedicated to the Greco-Persian wars of the 5th century BC and represents a set of parts for assembling a figure of Persian Flag Officer from the Elite Persian Unit.
Flags played a huge role on the battlefields of antiquity. The flag was not only a sacred symbol, but also it served purely practical things: by the position of the flag, both soldiers and generals could get an idea of the course of the battle, showing clearly the place where this or that unit was located, and the loss of the flag meant defeat almost always. The soldiers who lost the flag were covered with eternal shame, and the soldiers who captured the flag received honors and awards, on the contrary. Therefore, the role of Flag Officer on the battlefield was very honorable, very important, but also very dangerous.
The figure of Flag Officer is made at a high artistic level and is rather miniature sculpture.
If desired, the modeller can make an expressive vignette using only this figure, or create a large-scaled fight scene by using all available figures of this series.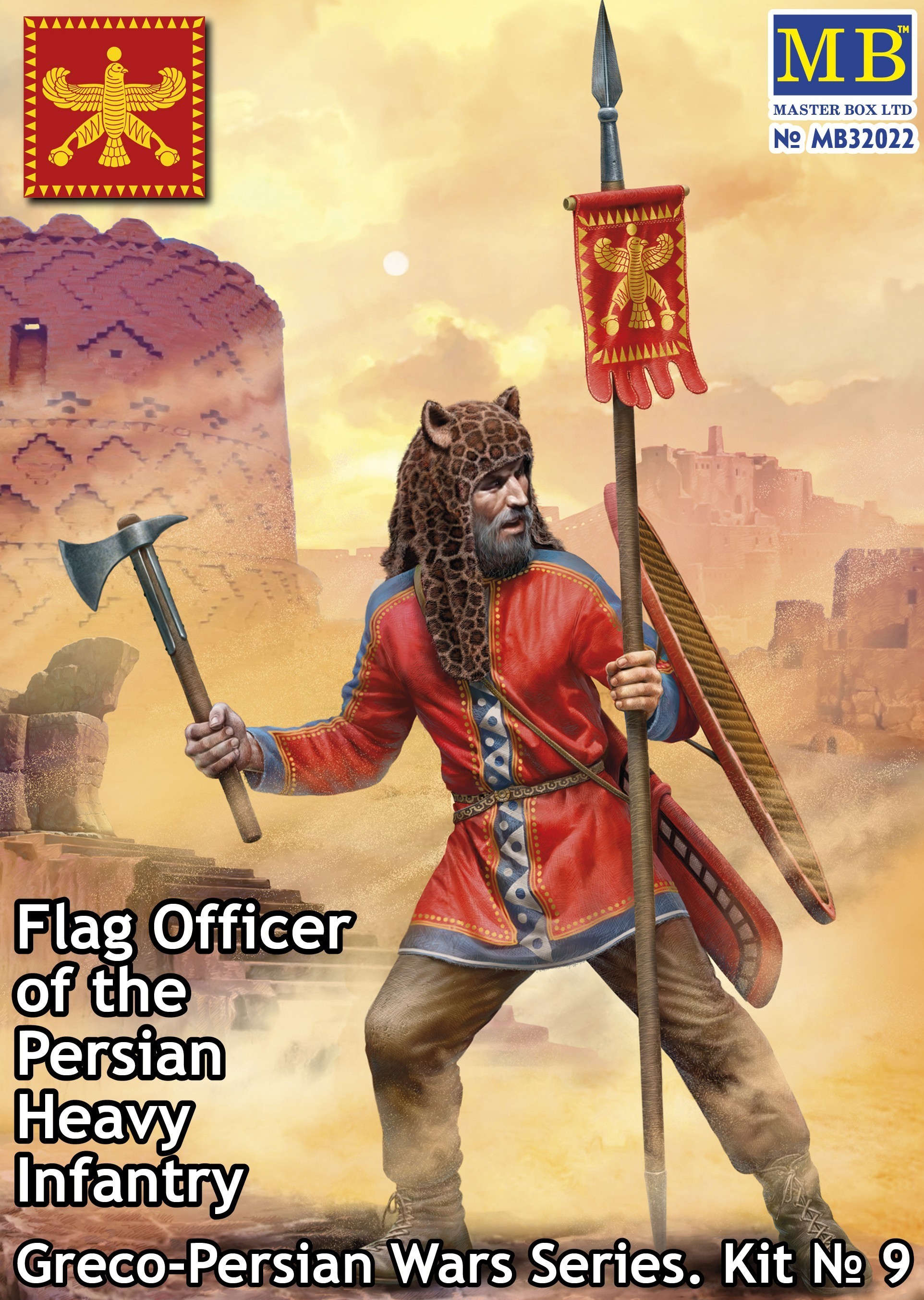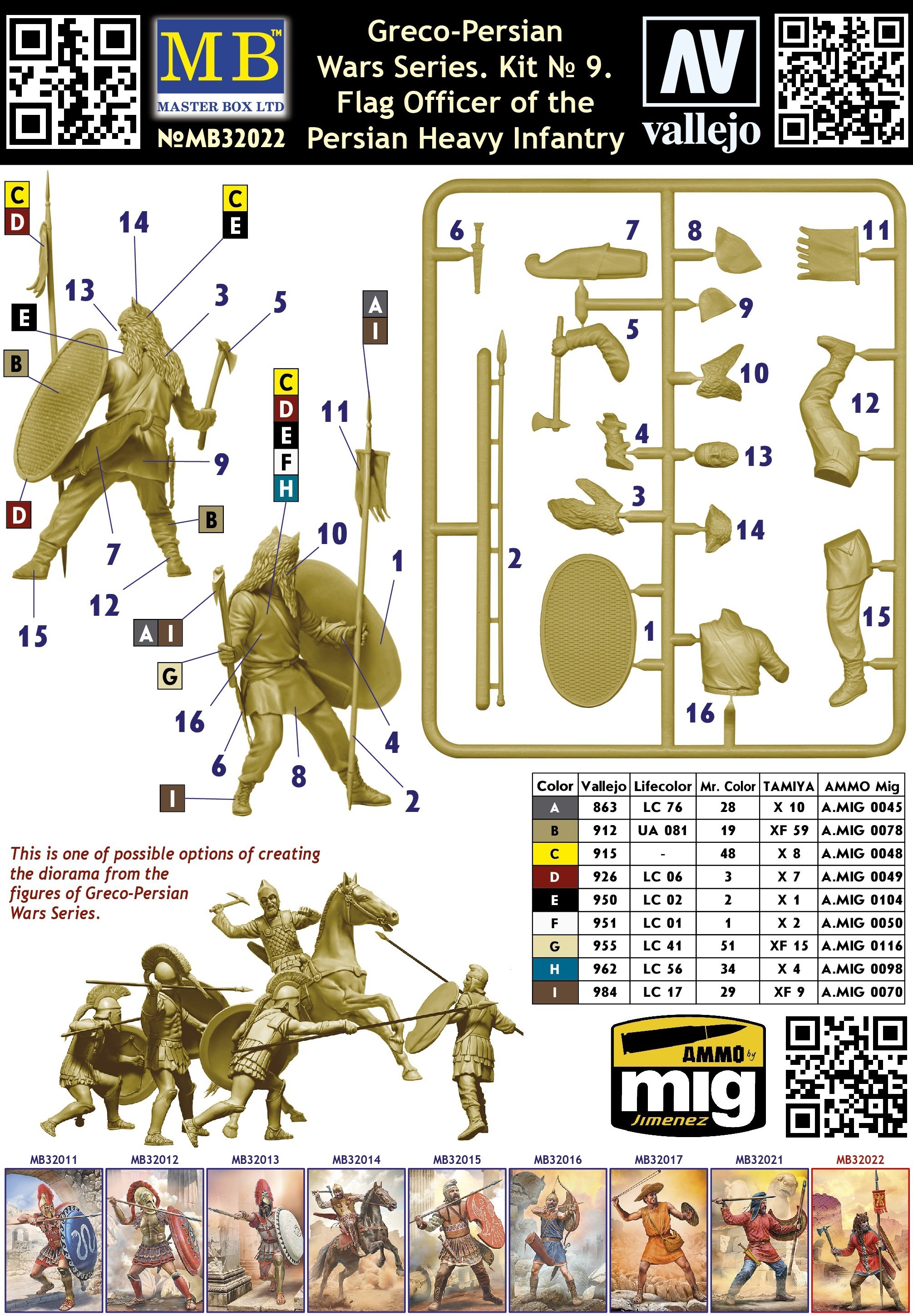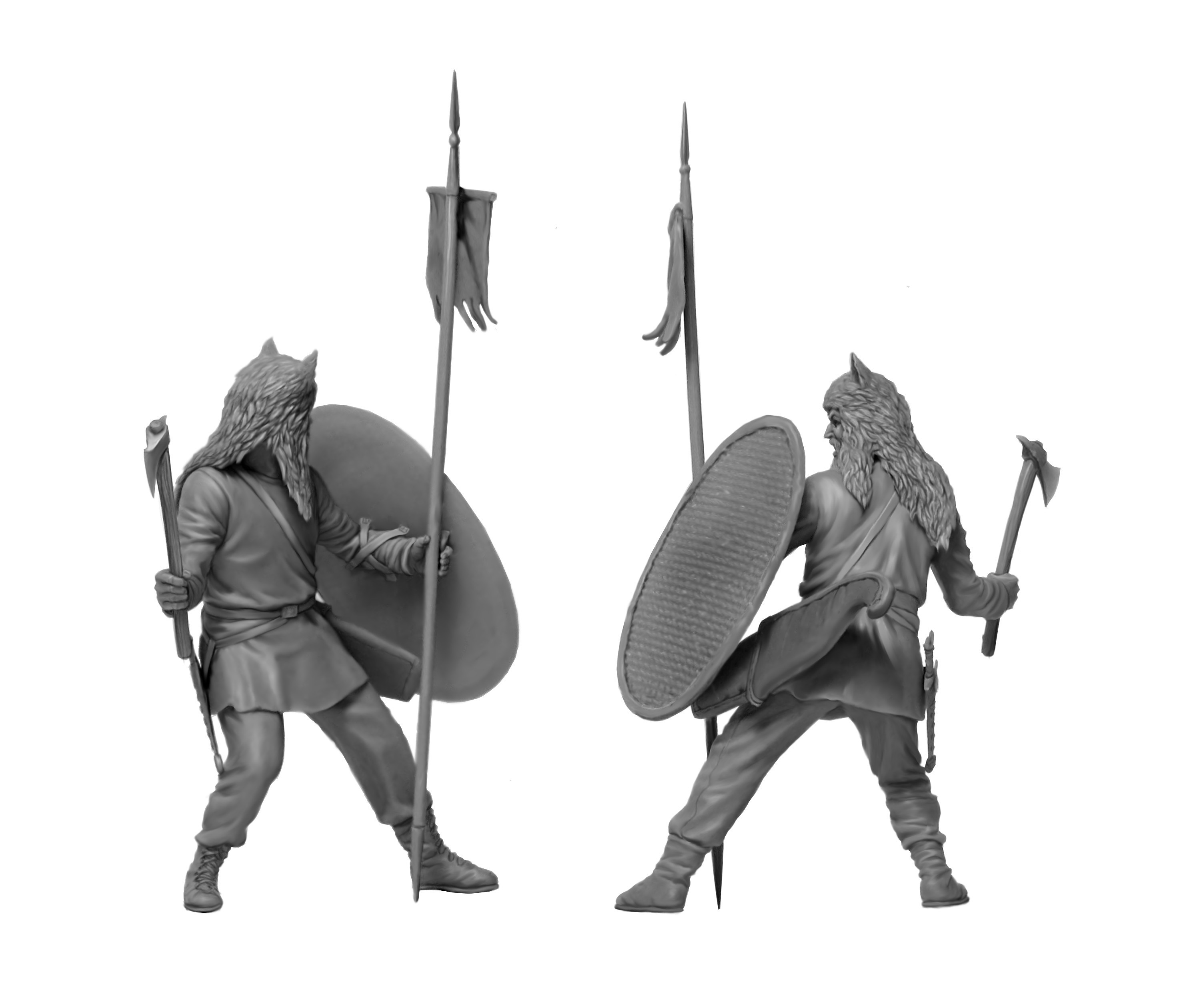 "The Mohicans. Indian Wars Series, the XVIII century. Kit No 5" - 1/35 scale kit.
MB company continues to develop the series of kits dedicated to the history of the relationship between the Europeans who arrived in North America and the local Indian tribes.
This kit continues the series of kits dedicated to the events that took place on the territory of North America in the 18th century and are known in history as the French and Indian Wars. This kit also opens "the series within the series", the kits of which are united by the common name "The Mohicans", as this series was made under the influence of J. Fenimore Cooper's work, outstanding American writer.
The kit represents a group of three people: an Indian warrior and two of his fellow Europeans. This trio is on a raid and as long as there is no direct danger, they can afford to stop and discuss their future plans.
The kit contains a sprue with parts for assembling three figures of the Iroquois Indians.
The figures are performed on high artistic level, they are animated greatly and allow both creating of the diorama according to the story proposed by the manufacturer and creating of your own stories up to using the figures separately. In addition, this kit suits greatly for creating a more detailed diorama by using kit 35222 that was released earlier.