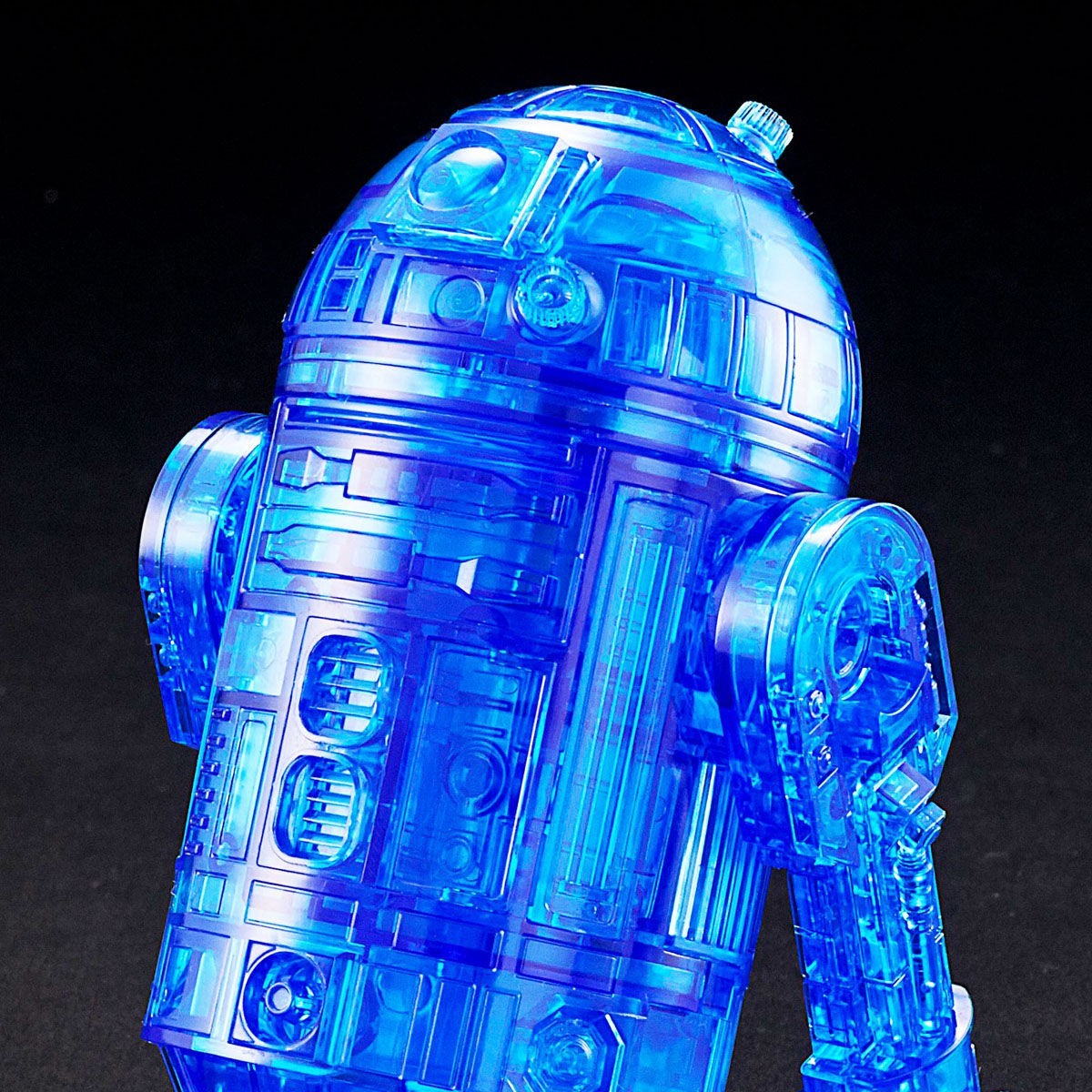 R2-D2 hologram Version 
Scale - 1/12th
Release date March 2021
The R2-D2 of the hologram projected figure is commercialized in the Star Wars plastic model series 1/12 scale of BANDAI SPIRITS.
Clear blue molding color with the image of a hologram is adopted.
● CLEAR BLUE COLOR
R2-D2 at the time of hologram communication is reproduced by adopting a clear blue molding color for the whole body.
● DISPLAY BASE
Comes with a dedicated display base. The molding color of clear blue is adopted as well as the main body.
Please remember, when contacting retailers or manufacturers, to mention that you saw their products highlighted here - on MODELGEEK