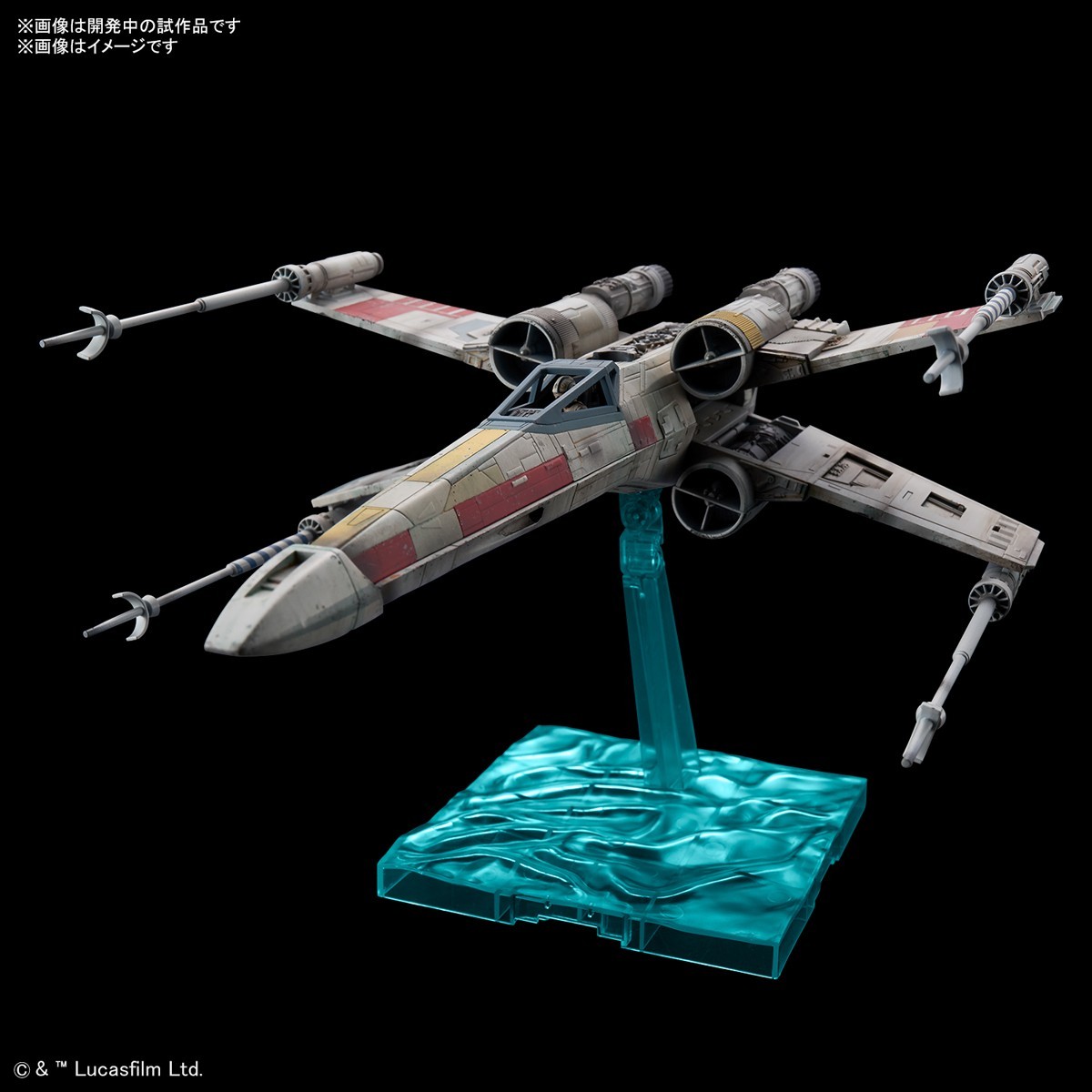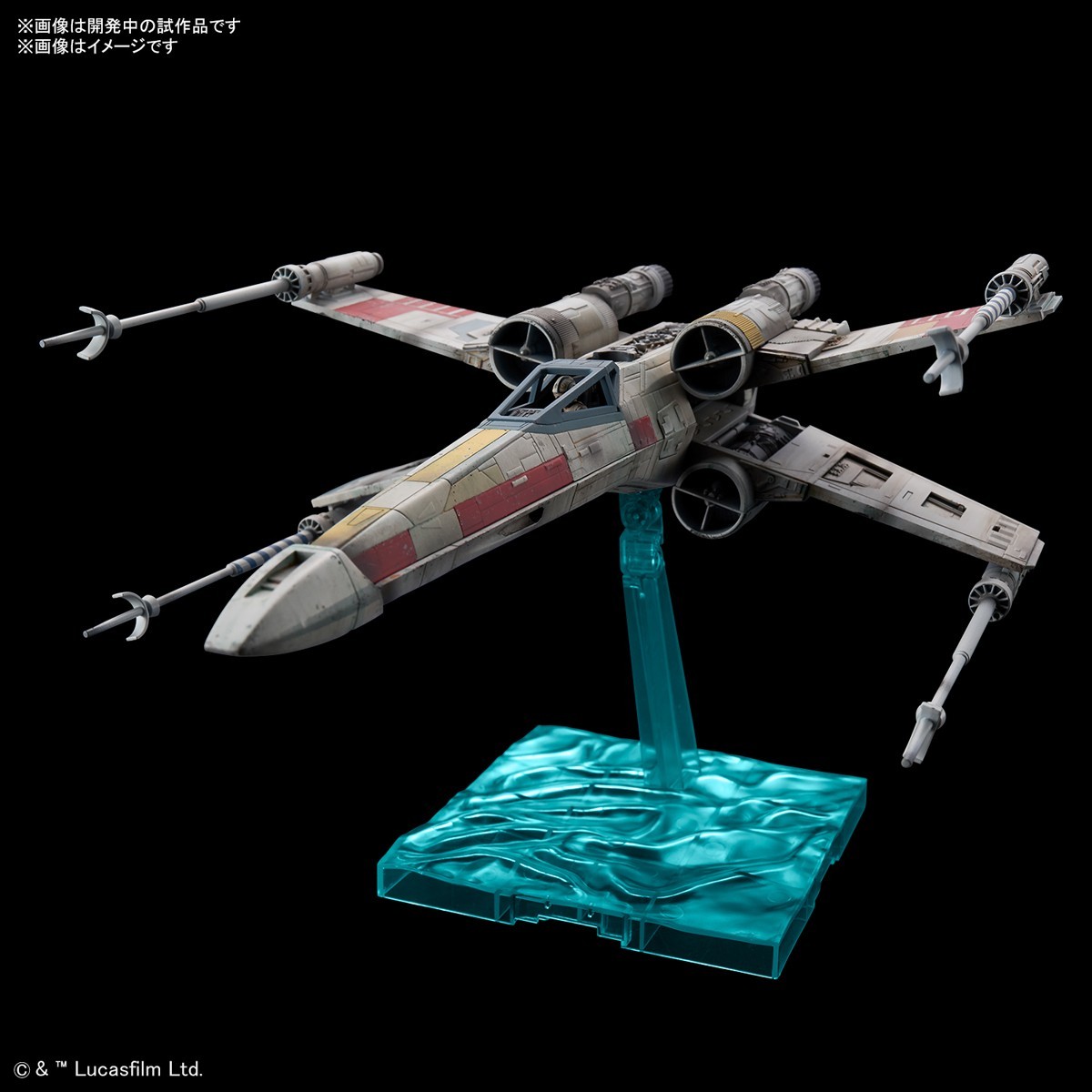 X-Wing Starfighter RED5 (Star Wars: The Rise of Skywalker) 
Scale - 1/72nd
Release date April 2021
The X-wing starfighter that Rey inherited from Luke in Star Wars: The Rise of Skywalker appears on 1/72 scale!
■ Faithfully reproduce detail and coloring with Iropla molding, water transfer type decals, marking seals.
■ Reproduce the characteristic internal details, such as the mechanical detail of the rear top surface and various sensors inside the nose cone.
■ Reproduce the pilot parts of Ray in the new shape.
■ Attached leg parts are included and reproduced by replacing the time of deployment and storage.
■ The canopy comes with two types, one made of clear material and one with only a frame.
■ Comes with a clear green pedestal inspired by the sea area that hid the X-wing and a simple white pedestal.
Accessories
■ Dedicated display base ×2 types (clear green, white)
■ Pilot parts ×1 type (Ray [sitting]) 
■ Landing legs ×1 type 
■ Canopy ×2 types (clear parts×1, frame parts ×1) 
■ Water transfer type decals ×1
■ Marking seals×
Please remember, when contacting retailers or manufacturers, to mention that you saw their products highlighted here - on MODELGEEK