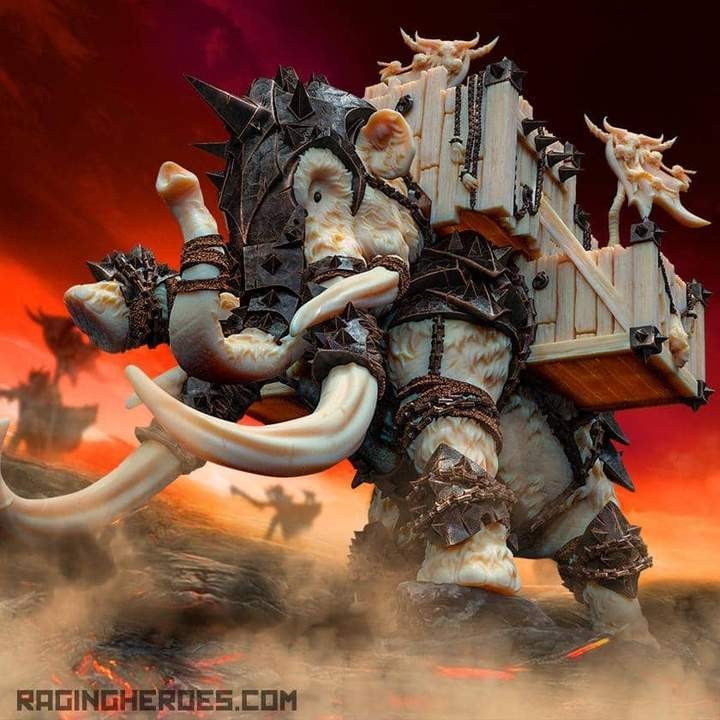 Kahr is revered as a demigod of war by the Blood Tribes. And when the barbarian warriors ride him into battle, nothing can stop their wrath. For when he charges the enemy line, he crushes everything under is heavy paws and with his giant tusks, creating instant terror and chaos, leading the Blood Tribes to yet another victory.
Kahr's height is over 16 cm with the back structure, and over 17 cm long. The legs fit onto a 120mm base.
Finely crafted in resin. Scale is 32mm: he will fit all popular miniature wargames. Comes without a base.
RRP: €149.95
Link to the vendors webpage
https://www.ragingheroes.com/a/s/products/kahr-marrohk-war-mammoth-bt-f
Please remember, when contacting retailers or manufacturers, to mention that you saw their products highlighted here - on MODELGEEK