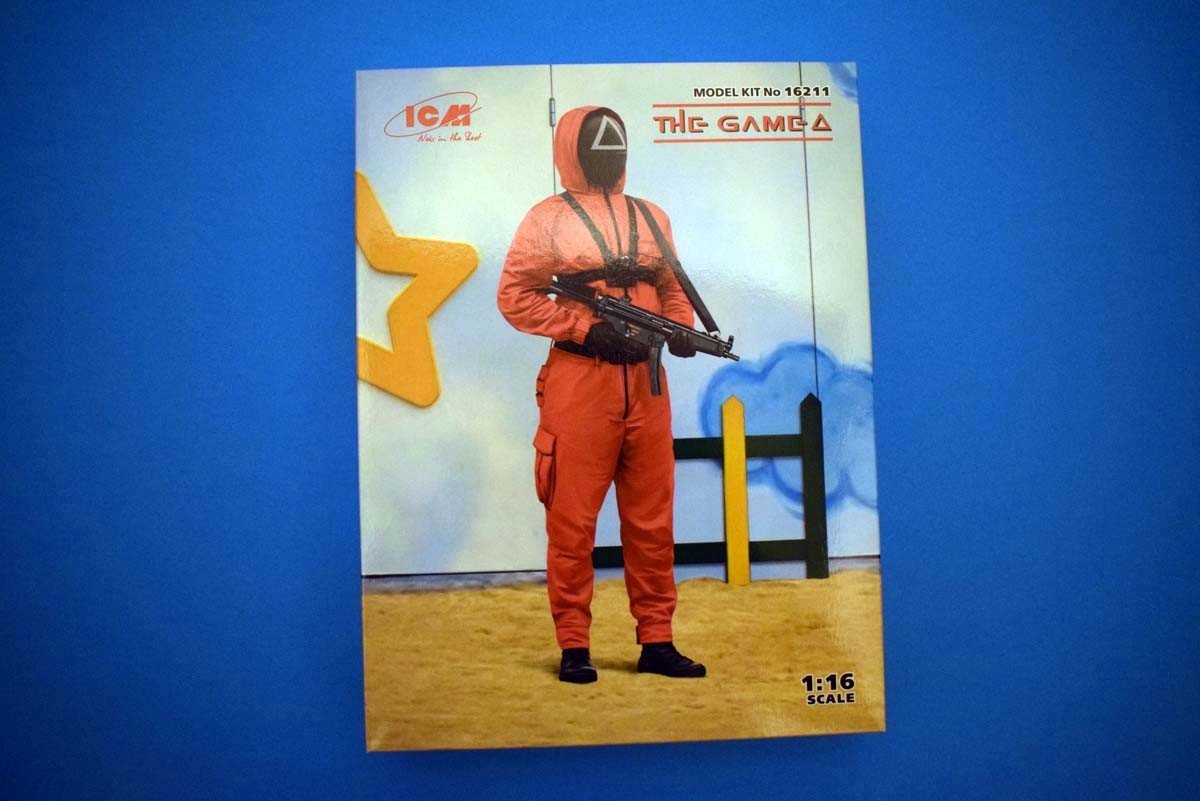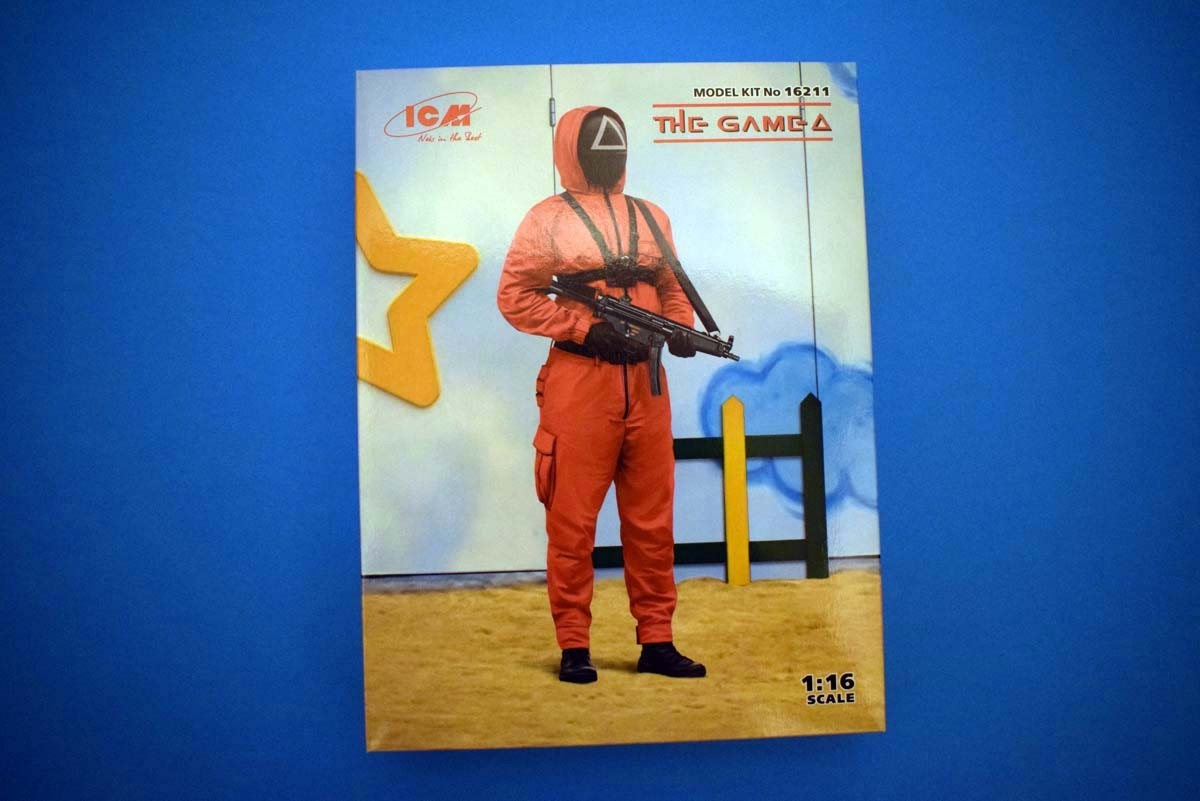 Review
ICM has begun releasing 1/16th scale figures from the TV show Squid Game. This release is packaged in the usual robust manner, of a flip top cardboard tray with an additional card cover with the artwork on it. Inside the box there are 3 re-sealable plastic bags, one containing the model parts, one the plinth and finally the decal sheet. Loose in the box is an instruction sheet and a poster of the figure. The parts are all cleanly moulded, and good provision is in place for removal of parts. The mouldings are clean with no flash present, and despite the thickness of items such as arms and legs, no obvious sink marks are apparent.
The kit breaks down as follows: Two arms, two legs, a front and rear torso, personal fire arms, hands that are in multi parts to enable the correct grasp of the weapon. The head consists of two hood halves and a face mask. The base stand provides you with a nicely finished plinth, and four surface finish options on which to display the figure. The personal weapons included with this release consist of an MP5, which is supplied in 5 parts and there is also a holstered revolver side arm, but I cannot indentify and I do not believe is intended for use with this figure.
Assembly of this release should be a breeze, going by the most recent releases. The clothing consists of a hooded boiler type one piece suit, with large thigh pockets, standard hip pockets and a chest pocket on the left side. The decal provided in this release is a triangular offering that sits on the facemask. There is also a well defined belt, and some sort of chest harness setup. The modeller will need to look at scratching a harness for the weapon.
Conclusion
When ICM started releasing these figures, I at first questioned the logic and appeal of them. Thinking it will only be a small number of youngsters who watch the show would be interested. It has however, been pointed out to me, that these figures make excellent choices for special forces and going further than that, caused me to think of post nuclear forces, specially due to the mask and hood. Details of the figure are good in all regards, but I would have liked to have seen, some consideration to the replication of the harness for the weapon and I also would have liked to have seen the muzzle hollowed out instead of being flat.